Lesson:
Privacy and Data Security
Course: HR Analytics
Module: Controversy and Analytics
Lesson Type: Video
Lesson Duration: 2:46
Lesson Content
In recent years, privacy has become a big concern. From an HR perspective, we know how important it is to keep employee data confidential. Let's take a step back and look at what's happening within the US. In early 2015, US President Barack Obama proposed a revision to the Family Educational Rights and Privacy Act, FERPA, enacted in 1974. The Student Privacy Protection Act would amend FERPA updating recordkeeping practices and adding more requirements for sharing student data with third party vendors. Additional bills were proposed as well. All of which are meant to strengthen privacy legislation.
None of this might affect your company but data privacy due to big data availability is catching the attention of lawmakers in many countries. Right now, there is no single, all inclusive law regulating the collection and use of personal data. It is a patchwork of rules, a complicated web of regulations. In the US, such laws as HIPPAA, the Children's Online Privacy Protection Act and the Fair Credit Reporting Act fall into this category.
Besides complying with all the legislation, from an employer perspective, we need to stay vigilant in terms of protecting employee data from security breaches. We know today a security breach goes beyond inappropriate access to employee paper files in your HR office. In July of 2015 a massive federal data breach affected 7% of Americans! Sensitive information was comprised for current and former federal workers, contractors, friends and families. Clearly, as technology continues to work for us, it is also used against us.
Here are a few steps you can take to protect your organization's employee data and to stay compliant:
Know where all the data is. Often times we use multiple systems to house employee data. Take inventory!
Develop and deploy a data privacy statement. Being transparent can make a world of difference when building trust between employees and employers.
If you're doing business globally, be aware of privacy regulations across borders.
And finally, manage and govern access to data. Develop a criteria for those who should have control and those who shouldn't.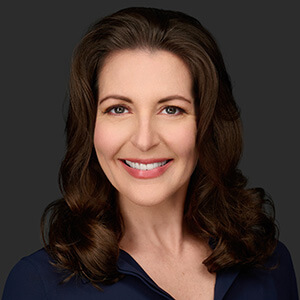 Instructor:
Christina Danforth
Christina A. Danforth, SHRM-SCP & SPHR, launched HR Jetpack in 2016 to support the development and professional growth of her fellow HR colleagues. She started her HR career in 2002....
Christina's Full Bio
HR Courses
Human Resources Training Programs
Self-paced HR Courses
The following HR courses are self-paced (asynchronous), and qualify for both SHRM and HRCI recertification credits. These courses are included in the HR Recertification Subscription.