Lesson:
Glossary of Terms
Course: HR Analytics
Module: Setting the Foundation
Lesson Type: Video
Lesson Duration: 10:18
Lesson Content
Let's start by reviewing a glossary of terms to build a complete definition of HR Analytics.
First and foremost, what does it mean to "analyze data"? The term analyze means, "to examine carefully and in detail so as to identify causes, key factors and possible results." According to a Deloitte study released in June of 2015, 80% of HR professionals scored themselves low on their ability to analyze data. It's not too surprising since the HR function has been evolving over the past decade. As business partners we are expected to have a full understanding of how the organization operates and this has come to include the analysis of data.
Data is a body of facts, a collection of information or statistics. With the immergence of more sophisticated technology, according to Webopedia, "every minute we create: more than 204 million email messages, over 2 million Google search queries, 4,800 hours of new YouTube videos, 684,000 bits of content shared on Facebook, More than 100,000 tweets and $272,000 spent on e-commerce."
That seems unbelievable. This isn't just data, this is Big Data! It refers to an incredible amount of information. So much information it makes it difficult to process using traditional software methods. However, big data is what we can use to identify trends and patterns eventually to predict behaviors.
A more modern term has evolved to better define how businesses are capturing, assessing and depending on these large amounts of data – Datafication. We are all becoming dependent upon methods to quantify everything we do - Datafication of Business, Datafication of Marketing, Datafication of HR, Datafication of the Music Industry.
There are two major types of data or big data. Structured and Unstructured. Structured data is essentially organized. Think database. When data is structured, it's searchable. When you look up an employee name or work location in your employee files, you are using structured data. Other examples include legal records, library catalogues, even phone numbers in the phonebook! Unstructured data is just as the name implies, disorganized. The volume of data in websites, emails, photos, videos, presentations and numerous types of documents are all unstructured since you can't neatly categorize them in a database. Sources claim 90% of data is unstructured while only 10% is structured.
When Big Data is in an unprocessed state it can be overwhelming and is of little valuable. On to our next term, Business Intelligence or BI. This encompasses all the tools and methods used to take big data and transform it into usable information. Business Intelligence systems are key to the strategic planning process by helping analyze data. As a result, business leaders can make better decisions.
According to Computer Weekly, "Business intelligence applications include the activities of decision support systems, query and reporting, online analytical processing, data management, statistical analysis, forecasting, data analytics and data mining." According to Gartner, "it's an umbrella term including all the applications, infrastructure and tools for accessing and analyzing data". This enables better decision making and improved performance.
Data analytics is a Business Intelligence activity! These methods and techniques are meant to examine raw data and draw conclusions from it. You may be thinking statistics. Stats are an important part of data analytics but they are not synonyms.
On a side note, don't confuse data analytics with data mining. Data mining is a separate Business Intelligence activity. The practice involves sorting through data to find undiscovered patterns.
Data analytics breaks down the information to assess trends over time typically associated to measuring key performance indicators or other measurements that tell you whether your business is doing well or not.
I'll define three major categories or types of Analytics. Descriptive, Predictive and Prescriptive
Descriptive analytics sets the foundation for your department's analytics activities. It focuses on what happened in the past and what's happening here and now. Typical descriptive analytics include dashboards, ad hoc reporting, standard queries with structured, workable data.
Predictive analytics goes a step further. It includes a variety of techniques that aim to provide predictions about the future. Statistics and data mining are used to analyze historical and current data for producing insights into the future.
Prescriptive analytics reaches beyond predictions. Not only does it predict outcomes, it also makes recommendations based on them.
It's like three different levels of analytics starting with Descriptive and progressing to Prescriptive.
Now, analytics involves the examination of raw data to identify trends, produce insight and determine outcomes. Place the letters HR in front of the term analytics. Our definition will change ever so slightly. HR analytics involves the analysis of people data in an effort to identify trends, produce insights and determine outcomes. The ultimate goal is to improve decisions YOU make impacting your employees and organization.
In a separate section, I'll dig deeper into HR analytics at the Descriptive, Predictive and Prescriptive levels.
To make matters more complex, sometimes HR analytics is referred to as talent analytics, people analytics or workforce analytics. I've found these terms to used interchangeably! During our course, I will continue to use the terms HR Analytics.
A note of caution, not everyone is 100% in agreement about these definitions. However, they serve as a great foundation for understanding the world of analytics.
Timeout! There's one term I haven't mentioned yet that you might be wondering about. Metrics. What happened to the word, metrics and how does it fit into all this?
Do not confuse the word metrics with analytics. Instead, HR metrics are a part of the foundation for analytics. Metrics are measurements. For HR this means building a dashboard or scorecard listing metrics such as turnover rate, time to fill, number of trained employees, etc. Remember the term Descriptive analytics? Metrics are descriptive of what happened in the past and what's happening here and now. We monitor metrics and through HR analytic techniques we want to go a step further. We want to pull insights from that data for making better decisions.
I know I've gone over quite a few terms. Now let me summarize…
Having the ability to carefully examine, or analyze, a body of facts, also called data, has become very important for HR professionals. Understand that our businesses are depending more on data everyday, datafication, and that such a large volume of it is available called big data. Most big data is unstructured, like websites, emails and videos. While some of it is structured, organized and searchable, like a database.
Tools and methods are necessary to transform big data into meaningful information or business intelligence. Data analytics is meant to examine raw data and draw conclusions from it. Sorting through data to find undiscovered patterns is another Business Intelligence activity, data mining.
I defined three major categories. The first, sets the foundation by focusing on what happened in the past and what's happening here and now, descriptive analytics. We move from looking at the past and present to making future predictions, predictive analytics. There are complex tools used to go beyond predictions to identify outcomes and make recommendations or prescriptive analytics.
Talent, People and Workforce analytics are the same as HR analytics. This means to carefully analyze people data for identifying trends, producing insights and determining outcomes.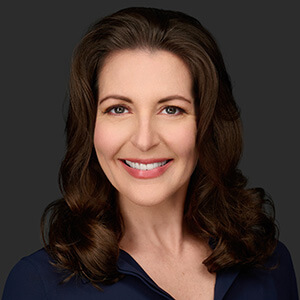 Instructor:
Christina Danforth
Christina A. Danforth, SHRM-SCP & SPHR, launched HR Jetpack in 2016 to support the development and professional growth of her fellow HR colleagues. She started her HR career in 2002....
Christina's Full Bio
HR Courses
Human Resources Training Programs
Self-paced HR Courses
The following HR courses are self-paced (asynchronous), and qualify for both SHRM and HRCI recertification credits. These courses are included in the HR Recertification Subscription.