Lesson:
Prescriptive Analytics
Course: HR Analytics
Module: Three Major Categories of Analytics
Lesson Type: Video
Lesson Duration: 2:22
Lesson Content
We'll take one step further by defining prescriptive analytics. Having recently emerged within the past few years, these methods make recommendations and show the likely outcomes.
It attempts to answer the questions now what and so what?
It's based on the concept of optimization. With prescriptive analytics, we're trying to make the most effective use of limited resources and time in uncertain conditions. The mathematical models are designed to help us make better decisions.
Optimization problems have three elements. The first is an objective. This is something to be maximized or minimized like profit or costs. We want to maximize profits and minimize costs. The second is a set of variables in which the values can be changed to optimize the objective like how many human resource hours are allocated to a project or amount of money invested in that project. We can manipulate these factors by increasing or decreasing them. The third element is a set of constraints or restrictions such as budget or available staff. By identifying the third element, we answer the question what limits are we up against when implementing a project?
A computer program like Microsoft Excel solves optimization problems. Excel uses probability and modeling to select the best alternative from all available options. It integrates historical data, variables, constraints, and objectives to identify the best possible outcomes.
A very popular example of prescriptive analytics in action is the Google self-driving car. This technology uses an incredible amount of data and calculations to arrive safely at its final destination.
As a foundational course, we won't spend much more time on this category. However, it's important for you to recognize it. Prescriptive analytics builds on predictive data by advising you what to do and what will happen if you do it.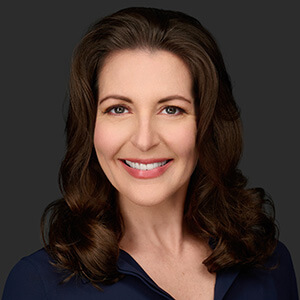 Instructor:
Christina Danforth
Christina A. Danforth, SHRM-SCP & SPHR, launched HR Jetpack in 2016 to support the development and professional growth of her fellow HR colleagues. She started her HR career in 2002....
Christina's Full Bio
HR Courses
Human Resources Training Programs
Self-paced HR Courses
The following HR courses are self-paced (asynchronous), and qualify for both SHRM and HRCI recertification credits. These courses are included in the HR Recertification Subscription.