Lesson:
Side by Side - Descriptive vs. Predictive
Course: HR Analytics
Module: Three Major Categories of Analytics
Lesson Type: Video
Lesson Duration: 3:52
Lesson Content
We know descriptive and predictive analytics answers different questions. To fully understand the difference between them, I developed this side-by-side comparison. I'll use the employment cycle as our guide.
During Phase 1: Recruit, Descriptive questions could include how many open positions do we have at the facility? What number of positions do we fill each month or quarter? What is the cost per hire? What's the average number of days to fill a position?
Predictive questions could include why are some new hires more successful than others? What drives this better quality? Who is the top talent for our facility? How can we achieve a better response rate for a job posting?
During Phase 2: Develop, several examples of Descriptive questions are how many sales representatives were trained last quarter? What was the total cost of training? What is the cost of leadership training? How many employees are apart of the succession plan?
Examples for predictive questions might include is the training improving sales representative performance? What training should we offer our high potential employees? How could access to training affect retention? Based on the business strategy, what kind of future skills will we need?
In Phase 3: Perform, Descriptive questions could be what is the average performance scores for our employees? How many performance plans were closed this year? How many new performance plans were opened for the new year? How many career development plans were started in the system?
Predictive questions might include are employee high performance scores an indication of high retention? Who is more likely to become a high performer? What factors could drive low performance? What impact does performance have on engagement?
For Phase 4: Reward, Here's a few potential descriptive questions, what is the average salary of employees in this job function at this grade level? What is the average annual incentive? What is the average annual merit pool? What is the average cost of healthcare across the facility?
Here's a list of possible predictive questions: What is the appropriate salary range to motivate this set of employees? What are the best incentives to offer? Is higher compensation a driver for increased performance? Based on our workforce characteristics, what are future medical costs?
Finally during Phase 5: Transition, here's a few potential descriptive questions what is our voluntary attrition rate? How many exit interviews were completed last quarter? What is the engagement survey score? How many promotions have taken place in the last quarter?
And possible predictive questions might include what characteristics are drivers for a promotion? How long will this set of employees stay with the company? What criteria could have an impact on retention? Which engineers are more likely to leave?
See the difference? Predictive is truly an evolution of descriptive analytics. It goes beyond the past and present looking for future insights and trends.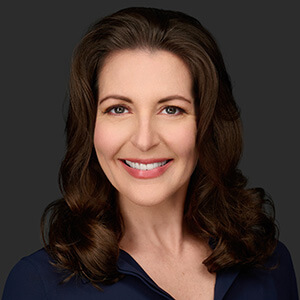 Instructor:
Christina Danforth
Christina A. Danforth, SHRM-SCP & SPHR, launched HR Jetpack in 2016 to support the development and professional growth of her fellow HR colleagues. She started her HR career in 2002....
Christina's Full Bio
HR Courses
Human Resources Training Programs
Self-paced HR Courses
The following HR courses are self-paced (asynchronous), and qualify for both SHRM and HRCI recertification credits. These courses are included in the HR Recertification Subscription.