Lesson:
Available Support
Course: HR Analytics
Module: Setting the Foundation
Lesson Type: Video
Lesson Duration: 2:53
Lesson Content
You don't have to do this on your own! In a previous lesson I mentioned the great advances in technology. It is key for the collection, storage, processing of, and analysis of data. Software is available for each HR discipline from recruitment to succession planning to retirement.
There are a number of resources. In fact, growth of new tools has skyrocketed over the past few years. Most HR software vendors are offering complete HR suites which include analytic components.
Here are a handful of major players.
IBM offers an entire suite of HR analytics tools.
Successfactors, an SAP company, offers cloud based software to organizations of all sizes.
Oracle provides an integrated cloud application to small and midsize businesses as well as enterprises.
ADP is a global provider of cloud-based solutions to all types and sizes of businesses.
Ceridian also provides a number of HR cloud-based solutions.
Workday offers cloud based finance and HR software globally to a large range of customers.
Again these are just a handful of major vendors. On a side note, when you hear the word "cloud" it's in reference to cloud computing. Instead of all your computer hardware and software sitting with you on your laptop or desktop computer, it is provided to you as a service and managed by another company. Ever use Google Docs? It's a great example of a very simple cloud type technology.
The consulting market has also experienced a great deal of growth in this arena. Mercer and Deloitte are just two examples of major consulting firms. There are a number of external teams that can help your department develop its analytical expertise.
In summary, several factors have made it easier for HR professionals to take advantage of the available technology.
First, cloud based analytics software now enables the user to aggregate and analyze the data.
Next, the visual components of such software have evolved to help you tell a better story. In another course, I mention the importance of representing data in a concise, easy to understand way so your team members get it and get it quickly.
Lastly, more and more organizations are becoming comfortable with the idea of cloud based technology. It has taken some time but with the increased focus on security, your leaders will be more willing to make an investment.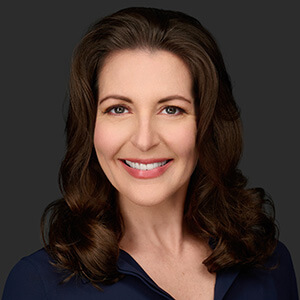 Instructor:
Christina Danforth
Christina A. Danforth, SHRM-SCP & SPHR, launched HR Jetpack in 2016 to support the development and professional growth of her fellow HR colleagues. She started her HR career in 2002....
Christina's Full Bio
HR Courses
Human Resources Training Programs
Self-paced HR Courses
The following HR courses are self-paced (asynchronous), and qualify for both SHRM and HRCI recertification credits. These courses are included in the HR Recertification Subscription.