Course: HR Analytics
Module: Starting Your Analytics Journey
Lesson Type: Video
Lesson Duration: 1:57
Lesson Content
To help you on your journey I've identified several important tips for achieving success.
First, start small. Look for a pilot problem and focus on one department or division of your business. A quick win will help build a better business case for implementing a bigger project.
Secondly, stay focused! It's easy to become distracted by all the data available today. Don't go down a rabbit hole! Keep that pilot problem in front of you.
Third, the data must be put in the right context. Whatever your pilot problem, create a story and draw conclusions. For example, employee turnover rates. Break down the metric answering who, what, when and where. Use analytical tools to define why and how. What story does the data tell your senior leaders?
Next, make friends in other functions! I mentioned in a previous lesson that other departments such as marketing and finance have already been using analytics. Learn how they are measuring success and align your efforts with them.
Speaking of success, when talking with senior leaders or management, ensure they understand the importance of taking action. After you finished your analysis, take the time to make recommendations and pull together an estimated cost. Remember should you decide to dig deeper into prescriptive analytics, the best outcomes will be generated for you.
Finally, effectively communicate the analysis. Find a way to visually represent the complex data without confusing your audience. You want your leaders to understand the key takeaways, findings and recommendations in the most efficient means possible. They will look to you as the expert so be clear and keep it simple.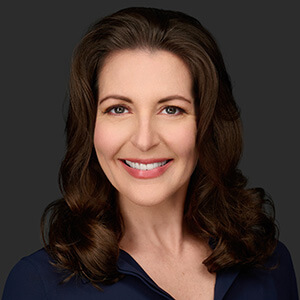 Instructor:
Christina Danforth
Christina A. Danforth, SHRM-SCP & SPHR, launched HR Jetpack in 2016 to support the development and professional growth of her fellow HR colleagues. She started her HR career in 2002....
Christina's Full Bio
HR Courses
Human Resources Training Programs
Self-paced HR Courses
The following HR courses are self-paced (asynchronous), and qualify for both SHRM and HRCI recertification credits. These courses are included in the HR Recertification Subscription.