Course: HR Analytics
Module: Three Major Categories of Analytics
Lesson Type: Video
Lesson Duration: 2:41
Lesson Content
Let's continue your journey into the field of analytics by examining the three major categories. Each of which builds on the previous.
Essentially, we are moving from the past to the present to the future. Starting with Descriptive Analytics, level 1. Predictive Analytics, level 2 and Prescriptive Analytics, level 3. All of which are appropriately named, with Describe being the root word of Descriptive Analytics. Predict as the root of Predictive Analytics and Prescribe, the root of Prescriptive Analytics. Each root word gives you an idea of what type of questions are answered at each level.
Descriptive analytics examines the past and current state. The objective is to describe what's happening now and what happened in the past. For example, this includes traditional metrics such as time to fill and cost of hire. This is your starting point.
At level 2 are Predictive Analytics. It takes the traditional metrics and uses a variety of techniques like statistics, modeling and data mining to predict the future. For example, it involves identifying the probability of an employee staying with the company or what training program is most likely to enhance performance.
We've reached the third level, Prescriptive Analytics. It takes the predictions, gives or prescribes options, and identifies the impacts of those options. This an advanced form of analytics. These techniques will recommend a specific action in order to achieve optimal performance.
In summary, Descriptive Analytics answers the questions, what happened, what is happening and why it happened? Predictive analytics answers what will happen and what could happen. Prescriptive analytics helps to answer what is the best course of action.
On a side note, some resources highlight an additional analytic category called Diagnostic. This overlaps with prescriptive analytics in that it focuses on answering why something occurred. I won't cover Diagnostic Analytics. However, you should be aware of this term.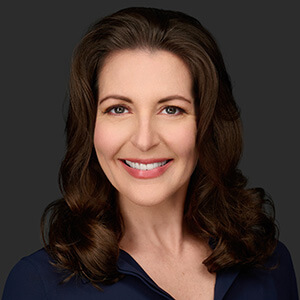 Instructor:
Christina Danforth
Christina A. Danforth, SHRM-SCP & SPHR, launched HR Jetpack in 2016 to support the development and professional growth of her fellow HR colleagues. She started her HR career in 2002....
Christina's Full Bio
HR Courses
Human Resources Training Programs
Self-paced HR Courses
The following HR courses are self-paced (asynchronous), and qualify for both SHRM and HRCI recertification credits. These courses are included in the HR Recertification Subscription.