Lesson:
Prescriptive Analytics further Defined
Course: HR Analytics
Module: Analytics - A Deeper Dive
Lesson Type: Video
Lesson Duration: 3:52
Lesson Content
Let's dig a little deeper into prescriptive analytics, what's involved, common software, and the benefits.
Remember prescriptive analytics is based on the concept of optimization, trying to make the most effective use of time and limited resources in uncertain conditions. An optimization model is used to generate recommendations. You will need software to do this.
There are several noteworthy vendors offering advanced software some of which you'll recognize such as IBM, Oracle and SAP. Depending on your goals, you may not need advanced software. Many use a program like Microsoft Excel. There are a number of add ins which extend the analysis capability of excel, some are even free. For example, solver is a what-if analysis tool developed to define and solve a problem.
To build a model, we'll need to identify three elements. First, the objective. This is problem to be solved. Most of the time, we want to maximize or minimize the objective.
Next, the variables. These are all the factors that affect the objective. We control the variables. Our goal is to change the variables for maximizing or minimizing the objective.
And finally, the third element. Constraints. Often times we are limited by constraints when working through a problem.
Let's apply this to a real life business problem. Workforce planning can be tough for a lot of organizations. Let's say you're an HR Manager for a manufacturing plant. The plant has received a large number of orders for widgets. You'll need to increase the number of employees working or their hours but keep costs low. That's the objective. How many employees should be working for how long to fill product orders.
Next, what are the variables that would affect your objective? For our example, variables could include number of hours and number of employees available.
Finally, the third element, what could limit our resources? So what constraints could limit the allocation of such resources like supply of parts to build the widgets.
Prescriptive analytic tools will take this problem having its own objective, variables and constraints, and produce recommendations. It will suggest scheduling a certain number of employees at what hours to produce the correct amount of widgets at the lower cost.
In summary, what are the benefits of using prescriptive analytics?
It can significantly improve efficiency and effectiveness. This is invaluable. For example, in the marketing and sales department it means developing a model for targeting the right customer with the most appropriate messaging. In Supply Chain, these tools can predict future demand and identify inventory levels. In Human Resources, prescriptive analytics helps to design benefits programs for driving costs down or find the right resource for targeting new hires.
And this is just the beginning! Prescriptive analytics technically is still in its infancy. Although it's been around since the early 2000s, it'll be a few more years before companies truly harness its power.
Overall, prescriptive analytics tools could be helpful when making decisions associated to each of the HR disciplines such as compensation, performance management and talent acquisition.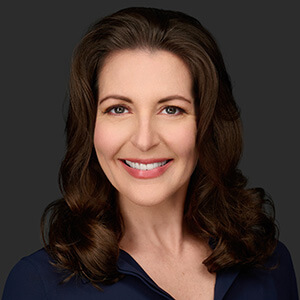 Instructor:
Christina Danforth
Christina A. Danforth, SHRM-SCP & SPHR, launched HR Jetpack in 2016 to support the development and professional growth of her fellow HR colleagues. She started her HR career in 2002....
Christina's Full Bio
HR Courses
Human Resources Training Programs
Self-paced HR Courses
The following HR courses are self-paced (asynchronous), and qualify for both SHRM and HRCI recertification credits. These courses are included in the HR Recertification Subscription.