Lesson:
Why Conduct HR Analytics?
Course: HR Analytics
Module: Setting the Foundation
Lesson Type: Video
Lesson Duration: 4:05
Lesson Content
The primary purpose of HR analytics is to take your people data and use it to identify trends and provide insights. The ultimate goal is to use these insights for impacting business results. With all the advancements in technology and amount of data available, it's time for HR professionals to understand how to use them.
Let's take a step back…look at all the data you collect from employee personal information to salaries to turnover rates to new hires. Typically we collect data associated to every phase of the employment cycle.
Let's do a quick review of the cycle and HRs role in supporting it. During phase 1, recruit, HR works closely with hiring managers to find and hire the right person. It could include pre-screening and testing candidates as well as the orientation of the employee into the organization. In relation to HR analytics, this phase can provide a great deal of valuable data like number of potential candidates, number of positions and time to fill.
Next, phase 2 develop. Following the first few months, the employee and manager should focus on goal setting and building skills. Part of a manager's job is to coach an employee and HR may play a significant role in this process. Examples of data you may be collecting and referencing include number of training sessions attended, number of coaching sessions held by a manager and number of career development plans in process.
On to Phase 3, Perform. Human Resources is responsible for helping manage the performance of an organization's employees. Examples of data you may be collecting and referencing include number of completed performance reviews, percentage of high performance ratings, and percentage of high potential employees.
This brings me to phase 4, Reward. HR is very much involved with researching and developing attractive compensation and benefits. Examples of data include percentage of employees in a salary range, functional salary information and percentages of increases given to employees.
And the final phase is Transition. HR's role may vary a bit depending on whether the employee is completely leaving the organization or transitioning into a new position. HR must collaborate with management on a number of actions to ensure a smooth transition process which completes the employment cycle. Examples of data include turnover rates, percentage of transferring employees and percentage of exit interviews.
Analytics allows you to transform the data so your team can make better business decisions and have a greater impact on results. This is the best reason for conducting HR analytics. It will enable you to get a seat at the table and if you have one already, you'll be better enabled to keep it!
Here are several more reasons and benefits for why you should use HR analytics.
The beauty of analytics is in the results which help the department direct its time, money and attention towards the right initiatives! You'll have the ability to defend your actions with data!
HR analytics helps you build a business case for the implementation of an HR program or process like investing in an applicant tracking system or a new employee benefit.
It also helps you identify potential problems that could harm the business.
And finally, with the ever changing economic and business environment, HR analytics gives you a chance to anticipate shifts and forecast changes in employee resources.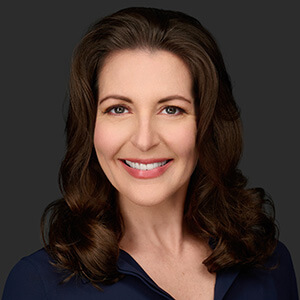 Instructor:
Christina Danforth
Christina A. Danforth, SHRM-SCP & SPHR, launched HR Jetpack in 2016 to support the development and professional growth of her fellow HR colleagues. She started her HR career in 2002....
Christina's Full Bio
HR Courses
Human Resources Training Programs
Self-paced HR Courses
The following HR courses are self-paced (asynchronous), and qualify for both SHRM and HRCI recertification credits. These courses are included in the HR Recertification Subscription.