Lesson:
Descriptive Analytics
Course: HR Analytics
Module: Three Major Categories of Analytics
Lesson Type: Video
Lesson Duration: 4:57
Lesson Content
Descriptive analytics answers the question what happened. It examines past and present data characterized by traditional reporting methods and visual aids like bar graphs, tables, and line graphs. Most functions such as sales, marketing, operations, finance and, of course, HR use this type of information to illustrate their level of efficiency and effectiveness. In fact, the majority of the metrics we use fall into this category. The data is usually a count, sum, percentage or average. Have you ever accessed your company's quarterly or annual reports? It is full of descriptive analytics.
Methods for describing data obviously include charts and graphs. However, unless you've taken a statistics class you may not be as familiar with other common measures like central tendency and variation. Let's review those terms now.
Central tendency is best explained by its three measures, mean, mode and median. The mean is an average value. The mode is the most frequently occurring number and the median is the middle value of a data set. For example, here are 11 values – 1, 2, 3, 4, 5, 5, 5, 7, 8, 8, 9. The mean is calculated by adding up the numbers and dividing by the number of values. Adding these numbers we have 57 divided by 11 values equals 5.2. The mode is probably the simplest value to identify in this data set, it's 5 because it is listed 3 times. No other number is listed that many times. For the median, we take the number of values, place them in ascending order and select the number that falls exactly in the middle. In our example, it's 5 since 5 values or 50% fall below and 5 values or 50% are above it. You may already be familiar with mean, mode and median commonly used during salary discussions. We'll take a closer look in another lesson.
Variation indicates how spread out the data is around the average value, the mean. Several measures of variation include range, percentiles and standard deviation. The range measures the distance between the highest and lowest scores of a data set. It is equal to the highest score minus the lowest one. Let's go back to our 11 values. 9 minus 1 is 8. Therefore, the range is 8.
Percentiles show the percentage of values below a certain data point when arranged in order. For example, in standardized tests we received a percentile score indicating that a certain percentage of exam takers scored below this score like being in the 85th percentile. That shows 85% of exam takers scored lower than you.
And finally, standard deviation measures the spread or distribution of numbers in a set of data around its average or mean. Think bell curve. A normal distribution of data means most values are close to the average and few are going to fall off to the sides. I'll dig deeper in another lesson.
Typical measurements for an HR department will look like these…are they familiar?
You may share employee survey engagement scores calculated as a percentage. An average time to fill metric or average voluntary attrition. Your scorecard could include the standard deviation of performance management ratings or an actual number of positions filled within a given timeframe. You've probably been using descriptive analytics for awhile and might not have realized it!
In summary, we use descriptive analytics to quickly summarize the result of an activity or project. It's these simple summaries of data that benefit our businesses so greatly. They are the starting point for achieving more advanced insights. There in lies the challenge with descriptive analytics. It is just a starting point and many HR departments are struggling with how to leverage these metrics for supporting business strategies. Predictive analytics will bring us to the next level.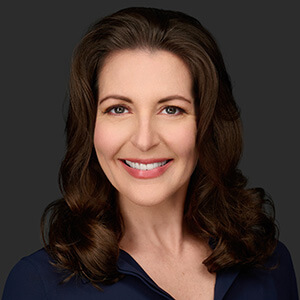 Instructor:
Christina Danforth
Christina A. Danforth, SHRM-SCP & SPHR, launched HR Jetpack in 2016 to support the development and professional growth of her fellow HR colleagues. She started her HR career in 2002....
Christina's Full Bio
HR Courses
Human Resources Training Programs
Self-paced HR Courses
The following HR courses are self-paced (asynchronous), and qualify for both SHRM and HRCI recertification credits. These courses are included in the HR Recertification Subscription.