Lesson:
Introduction and Course Welcome
Lesson Content
Hello and welcome to a training course on Employee Engagement and Retention, specifically designed for HR Professionals. My name is Hayley Buonopane. I have had 18 years of experience in Human Resources Management and have a graduate degree in Organizational Development and Leadership. I not only studied Employee Engagement and how it relates to retention, but I have also seen first-hand how important it is to have engaged employees, and the link between engaged employees and the overall success of an Organization.
Now more than ever, with the business climate so competitive, having engaged employees should be a priority as the relationship that an Organization has with their people, and the culture of the 0rganization, is its most sustainable competitive advantage.
As the great Steven Covey once said, "Always treat your employees exactly as you want them to treat your best customers."
In this course, you can expect to learn answers to the following questions:
What is Employee Engagement? And why should Employee Engagement be one of your priorities?
Why is Employee Engagement critical at each stage of the employee lifecycle?
What can you and your managers do during each stage of the employee lifecycle to develop Employee Engagement?
Why are Performance Management and career advancement opportunities so critical to Employee Engagement?
Why are Rewards and Recognition also critical to Employee Engagement?
How do emotions play a role in Employee Engagement?
What are the indicators of low Employee Engagement?
What is an Employment Engagement survey?
What questions should you ask on an Employee Engagement survey?
How do you move forward and take steps to achieve Employee Engagement after you have gathered feedback from your employees?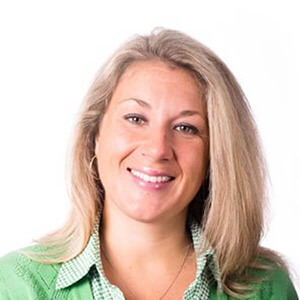 Instructor:
Hayley Buonopane
With nearly two decades in the Human Resources field, Hayley is a subject matter expert with a specialty in workplace planning and development, employee relations, organizational development, and talent acquisition....
Hayley's Full Bio