Lesson:
Additional Feedback Methods
Lesson Content
There are other ways to gauge employee feedback besides developing and facilitating a survey. Why not try the good old fashion suggestion box! Here are a few tips to consider.
First, be sure to keep the suggestion box anonymous.
Secondly, make sure that all employees are aware of how the suggestion process works, and be sure to mention that the use of the box is not for complaints or employee relation type issues.
Third, take the suggestions seriously. Well using good judgement, of course, as you and I both know that you may have to filter out some nonsense.
Fourth, be open to good ideas so take off those blinders and reap the rewards. Some suggestions may, in fact, be revelations.
And let's address how to engage remote employees. With the sophistication of technology, many organizations have remote employees. It is thought that 60+ million employees work remotely, so how do you keep them engaged?
Tip number one: always include remote employees in meetings, discussions, brainstorming sessions, and involve them in problem solving. By doing this, the remote employee will feel like a part of the team.
Tip number two: encourage your managers to focus on WHAT the employee is doing, rather than WHEN the employee is doing it. I am a firm believer, that if the employee is producing good work, does it really matter if the employee is logged in promptly at 8am?
Tip number three: recommend that your managers establish a day and a time for weekly check-ins, and do not miss them unless absolutely necessary. And during these check-ins, they shouldn't just talk about work! Managers should try to ask questions that will allow them to get to know the person rather than the employee.
Tip number four: While connecting virtually may fulfill a short-term need, your managers should actually meet with the person face-to-face, perhaps once a quarter. This is important in establishing rapport and keeping the connection.
To wrap up this module, take away this very important message, whether you gauge employee feedback by way of a survey, a suggestion box, or via some other avenue, you, your leaders, your management team members, MUST communicate, be transparent, and take action based on the relevant suggestions that you receive. If you do not do this, you will lose the faith of your employees.
In the next module, I will take a deeper dive into the world of action planning, transparency and communication, and why all three are critical to employee engagement.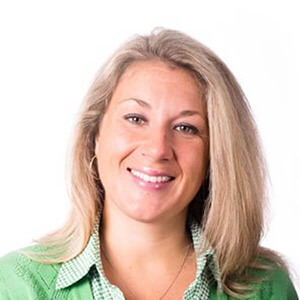 Instructor:
Hayley Buonopane
With nearly two decades in the Human Resources field, Hayley is a subject matter expert with a specialty in workplace planning and development, employee relations, organizational development, and talent acquisition....
Hayley's Full Bio