Lesson Content
The connection between company culture and employee engagement is emotion. Culture produces an emotion including everything from fear and anxiety to love and hate and everything in between. It all comes down to how an employee feels. Now, trust has a great deal of influence on these feelings. Think about it. Remember Maslow's hierarchy from the previous lesson, if an employee does not feel safe or thinks that the Organization is untrustworthy, most likely, they will not engage and their performance will suffer. As a result, the bottom line will suffer.
According to a report, the Trust Barometer, published by public relations firm, Edelman, having trust between leadership and employees is key, however, it is not easy to develop and sadly, four out of five people do not believe that leaders can be trusted to do the right thing, thus employee engagement is not likely.
The report also includes five performance clusters that are important to building trust including Engagement, Integrity, Products & Service, Purpose, and Operations. Out of the five, three were related to people and human interaction.
How does a leader build trust that will have a positive impact on employee engagement? The Edelman study provides suggestions that will serve as a good reminder for your managers.
Ensure they always engage with their employees. If employees feel isolated, then they will become withdrawn.
Be transparent in communications. Do not only tell half the story because it is likely the employees will make-up the other half of the story, and no good can come of that.
Always tell the truth despite it being ugly sometimes. Hard messages, well they are hard to say and are hard to hear, but they are necessary to deliver.
On the same note, be on the front lines during challenging periods. Employees want to see that their leaders are willing to stand up and work toward a solution.
And finally, leaders need to be involved in supporting local charities and good causes, and thus demonstrating that they can show kindness.
The bottom line is this, if employees do not have trust in their leadership, resentment will build and the employee base will crumble. Being a leader takes courage, especially in this business climate where employees need and want a lot more out of their jobs then say fifty years ago. The stakes are so very high nowadays and for those in leadership positions as it is on them to retain their greatest asset, their people.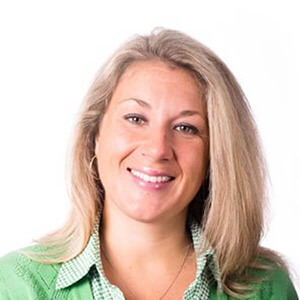 Instructor:
Hayley Buonopane
With nearly two decades in the Human Resources field, Hayley is a subject matter expert with a specialty in workplace planning and development, employee relations, organizational development, and talent acquisition....
Hayley's Full Bio