Lesson Content
Ok so we have already talked about performance management, and now, on the same lines, I want to talk about the significance of career advancement opportunities, and how that has a direct correlation with employee engagement. Sadly, research has shown that employees' satisfaction with their career advancement opportunities at their organization is often low. Today, we are seeing much flatter and leaner organizations, that are structured so there is not much room for upward mobility. Therefore, what can leadership do to engage their employees?
I want to introduce a study that looked at how employees define career success and what they want in their career development.
According to a study conducted by Edie Goldberg, a Talent Management Consultant, two-thirds of employees have a contemporary view of career success, this career success being defined by having a career that they are challenged by and are passionate about. In addition, they want a job that utilizes their skills, provides opportunities for learning and growth, and enables them to make a difference. And also, employees want to feel as though there is an alignment between personal and company goals.
There was only a small group of the employees studied that had a traditional view of career success i.e. climbing the corporate ladder rung by rung. And the rest of the participants in the study had a mix of both contemporary and traditional.
So what does all this mean for the likes of you and I, those in HR, and line managers?
Look at how career advancement is defined at your Organization. Do what you can to create an organizational culture that values employees' experience and their contributions. Be sure that employees understand that advancement is more than just moving up the company ladder. It also means the development of experiences and skills that can help them with their future careers.
Stretch employees, and by this, I mean encourage managers to allow their employees to work on projects that are slightly beyond their current skills and knowledge. Also, encourage cross training, and set the expectation that employees on the team will need to learn from each other to strengthen their skills.
Always be realistic, and be clear with employees about what career advancement opportunities look like at the Organization, including details and a time-frame. I have a close HR colleague who remembers putting together a workshop to discuss the organization's succession planning process. Their process was very closely linked to career and skill development but many employees didn't understand this. The workshop was not only to help explain the process but also get them to think about their own development.
Engage in conversation with the employees about growth and development and how it makes an impact to the overall organization.
And finally, always hold the managers accountable if they are not doing what they should be doing in terms of developing their employees. Support and guide managers. You know the saying, employees leave managers, not companies. Your managers need to dedicate their time and energy to their employees.
To conclude, recognize that employees want more than just being promoted to the next level when they think about successful careers. Many employees are looking for continual learning, challenging assignments, and opportunities to make a difference in their customers' life or communities. Shifting the focus from career advancement to career development and personal growth, and paying employees accordingly by their work, not by title, will help engage and retain your employees.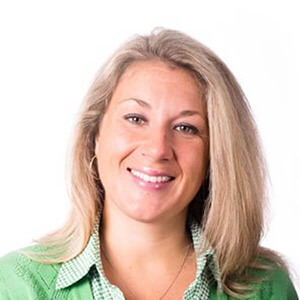 Instructor:
Hayley Buonopane
With nearly two decades in the Human Resources field, Hayley is a subject matter expert with a specialty in workplace planning and development, employee relations, organizational development, and talent acquisition....
Hayley's Full Bio
HR Courses
Human Resources Training Programs
Self-paced HR Courses
The following HR courses are self-paced (asynchronous), and qualify for both SHRM and HRCI recertification credits. These courses are included in the HR Recertification Subscription.