Lesson:
Talent Acquisition
Lesson Content
Talent Acquisition, also commonly known as Recruiting, is the kick off stage and Employee Engagement starts here. This stage starts before potential employees are employed by the Organization, and as we know, growing your business starts with hiring the right people. This is crucial and in order to succeed, you and your fellow HR folks should be thinking strategically as it relates to recruiting and acquiring the right talent.
So let's talk about how you can engage potential new employees while you are recruiting them, remember, first impressions are key!
Here are some things you want to consider:
Number one: Review your benefits plan and compensation packages. Make sure it is competitive enough to attract top talent.
Number two: Have the roles and responsibilities for each position documented. It is a good idea to review these and make sure they are consistently updated. This will help the candidate have an understanding of what is expected of them.
Number three: Have an interview process. Decide internally how many rounds of interviews you will hold, and if there will be any kind of written assignment, test, or specific questions asked during this time.
Number four: As it relates to interviewing, consider changing the type of interview style that the hiring team typically uses. If the group uses a structured interview, perhaps use a behavioral style. This will afford you a deeper look at how the candidate acts in a professional environment, thus, making it easier for you to identify if the candidate aligns with your Organizations' culture.
Number five: Ask yourself, what is our Employer Branding? Commonly said, what is the Organizations' reputation? How is the Organization promoted? And does the Organization have a desired target group?
Number six: When you have decided on the person or persons you want to extend an offer too, do it in a timely manner with a lot of genuine enthusiasm. You want the individual or individuals to feel valued, and to feel as though they are making the right decision when accepting your offer.
And remember this, every company needs a story to share; an explanation of where they are from and where they are going. This demonstrates to candidates what they will become a part of and helps them understand what type of organization they are joining. Often times, during the interview is the one and only time people hear this information, so if you are not even giving it at the recruitment stage then it is a missed opportunity to engage with your potential employee.
During recruiting and hiring, employees gain a better understanding of the Organization's internal processes including human resources practices and levels of organizational transparency, and communication. Organizations that struggle to manage the transition from recruiting to hire to onboarding are taking a risk that could result in a loss of engagement right at the start!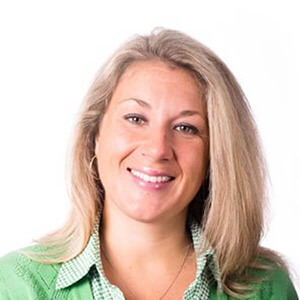 Instructor:
Hayley Buonopane
With nearly two decades in the Human Resources field, Hayley is a subject matter expert with a specialty in workplace planning and development, employee relations, organizational development, and talent acquisition....
Hayley's Full Bio