Lesson Content
Now let's talk about the end of the employee life cycle. There are many reasons why employees leave, perhaps due to retirement, going back to school, tending to their family, or, in fact, that they have a new employment opportunity. The end of the employee life cycle may be bitter, or in some cases may be sweet, however regardless of whether it's bitter, sweet, or bitter-sweet, it's key that you establish an off-boarding process, in other words, a transition procedure for the employee to leave the Organization in as graceful a manner as possible. Off-boarding is just as strategic as your onboarding process.
When an employee (at any stage) leaves the Organization, it can affect other members of the team and thus, part of HR's job is to make sure the employee who is transitioning, transitions in a way that does not disrupt the entire Organization. Having documented processes i.e. a termination checklist, and procedures will help with the proper off-boarding of an employee. Here are the steps that you should consider as it relates to off-boarding:
Number one: once a manager contacts you regarding a resignation, you should ensure the employee has provided a proper resignation letter. Also, ensure the manager informs the team, and support teams about the resignation. If applicable, they need to decide when and how to let the employees' clients know. Now, of course, in some circumstances they may not be able to share the resignation immediately due to the sensitivity surrounding the situation.
Number two: prepare all necessary documentation such as the non-disclosure agreement, benefits and tax information, final paycheck, and work with the employee to write an exit email, a goodbye note to their colleagues, perhaps offering their personal email address should folks want to keep in touch. I have seen some pretty creative, and interesting, exit emails in my career so here's a tip, ask to see the exit email before the employee sends it!
Ok so Number three: guide the manager in terms of planning and initiating the work handover process, first ask the manager, will the employee train his or her replacement? If there is no replacement, then the department head need to figure out who is going to absorb the employees' job duties. It's easier said than done so definitely get a jump on this, especially if you, as the HR Manager, are going to have to start sourcing for a new hire!
Number four: conduct an exit interview to find out why the employee is leaving. Exit interviews serve as a great resource to find out information on things that perhaps need to be changed. Once the exit interview is completed, summarize it and send it to the leadership team for review. And one quick thing to add, during this time that you have with the employee, ask them to confirm that you have the correct contact information for them on file as you will need that for tax purposes, i.e. to send them their W2 and/or other such documents, in the future.
Number five: Talk with the manager about preparing their farewell. Whether that be by having a cake and/or giving them a thank you card signed by their colleagues, it is important that the goodbye is acknowledged. This also helps maintain a positive connection with the employee. You don't want them heading out the door feeling badly about the transition. They may refer someone to your Organization for a position, or even return themselves.
Number six: Work with the manager to recover the employees' equipment and assets, i.e. laptop, mobile phone, company credit card, security badge and so forth.
Number seven: Ensure the manager tidies up and gets ready for a fresh start. You may want to develop a checklist specifically for the manager that addresses a few seemingly small, but important, tasks such as disabling the employee's email address, removing the cube/door tag, changing passwords, updating org charts, redirecting phone extensions and so forth.
Finally, remember that off-boarding is a team effort, well unless you work for a very small organization and you may have to take on more of these activities. So with that said, it is important to collaborate with the various parties involved making sure that each of you are on the same page.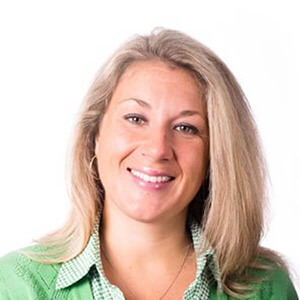 Instructor:
Hayley Buonopane
With nearly two decades in the Human Resources field, Hayley is a subject matter expert with a specialty in workplace planning and development, employee relations, organizational development, and talent acquisition....
Hayley's Full Bio
HR Courses
Human Resources Training Programs
Self-paced HR Courses
The following HR courses are self-paced (asynchronous), and qualify for both SHRM and HRCI recertification credits. These courses are included in the HR Recertification Subscription.