Lesson Content
In this course, we have covered a lot, and we have really just scraped the surface of everything related to Employee Engagement. It is a huge topic, and a very popular one amongst HR professionals, and leadership groups today. On a global scale, Employee Engagement, more now than ever, should be a priority.
For those of us in HR, now is the time to practice what we preach, i.e. employees are our greatest assets, therefore, let's put actions behind the words. Make it a priority to talk to the leadership team about the importance of employee engagement and make the recommendation that you do a pulse check of the employees, i.e. administrator a survey or gauge feedback in another way such as a focus group, or suggestion box.
Explain to the leadership that by gauging employee feedback, it will show the employees that their opinions matter. That will go a long way! You will also need to explain what you plan on doing with the feedback, i.e. creating an action plan to make changes. It is important to acknowledge that this process takes a while, change does not happen overnight, however, with the right amount of time and energy, it will occur and will be beneficial to your Organization.
Remember to tie employee engagement to the overall health and success of the Organization as they need to understand that a lot is at stake. And finally, it is important to remind the leadership group, that the current job market is an employee market, no longer can an Organization do the bare minimum to attract, recruit, and retain their employees.
Now is the time to take strides that will lead to positive changes, that will increase employee engagement, that will result in the Organization having an edge on their competitors.
Thank you for being with me today, I wish you the best of luck as you surge forward in tackling this important issue.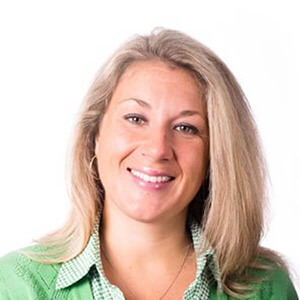 Instructor:
Hayley Buonopane
With nearly two decades in the Human Resources field, Hayley is a subject matter expert with a specialty in workplace planning and development, employee relations, organizational development, and talent acquisition....
Hayley's Full Bio
HR Courses
Human Resources Training Programs
Self-paced HR Courses
The following HR courses are self-paced (asynchronous), and qualify for both SHRM and HRCI recertification credits. These courses are included in the HR Recertification Subscription.