Lesson:
Identifying Low Engagement
Lesson Content
Let's shift gears a bit and talk about identifying low employee engagement, the signals that you should watch out for, and we will dive into the emotionally related reasons behind why employees are not engaged.
The Strategic Commitment Group, a group that specializes in partnering with organizations to increase performance and culture, provides six quick indicators of low employee engagement that you and your management team should be aware of.
First, people are quiet. In other words, they don't speak up even when they know things are not being dealt with honestly and directly. It's easy to tell when your workforce doesn't acknowledge that important issues aren't being taken care of. They know it but don't want to say it out of fear.
Secondly, no one wants to take ownership and the blame game ensues! If your management team is coming to you asking for help with conflicts between employees and poor team performance issues, there's a problem.
Third, there are no resolutions. No matter how many times a problem is discussed, you may witness that the issue is never solved.
Fourth, organizational performance is stalling. Regardless of the time and resources invested, the organization doesn't seem to be meeting its strategically planned objectives.
Fifth, the conversations at the water cooler are unproductive. For example, going back to the second indicator, are people spending their time playing the blame game or pointing fingers at another department about a problem? Is there a greater level of gossip and negative conversation?
And finally, the sixth indicator, when people complain about how busy they are rather than doing what needs to be done, or complain about the unreasonableness of leaders' expectations, this too can be a good indicator that people are avoiding rather than taking responsibility.
How many of those rang true to you? My guess is that at least one of these stood out and perhaps got you thinking of a certain individual, or groups of individuals. I have seen a lot of disengaged employees over the span of my career, and, admittedly, I have felt disengaged also. It important to take action and not let the disengagement fester.
I suggest having a conversation with the individuals' manager to see if he or she has noticed that something is different about the employee. If so, then the manager should speak to the employee directly with the goal of finding out what is going on. The best-case scenario is that the employee opens up and thus providing the manager the opportunity to see what, if anything, can be done to get the employee back to being engaged. However, it may be that the employee has already made up his or her mind that they no longer have a purpose in the organization, thus, have disconnected from it. If this is the case, it is more than likely that this individual will not remain at the Organization for too much longer.
To wrap up, I'll put a number on disengaged employees by referencing a Gallup report. The report states that Organizations lose an average annual revenue of 500 BILLION because of employee disengagement. 500 Billion! Can you even imagine? Now is the time to take notice of your employees, and too take action.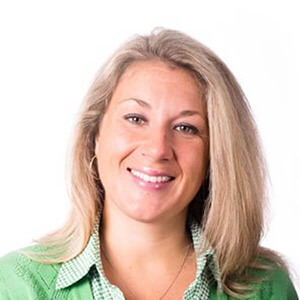 Instructor:
Hayley Buonopane
With nearly two decades in the Human Resources field, Hayley is a subject matter expert with a specialty in workplace planning and development, employee relations, organizational development, and talent acquisition....
Hayley's Full Bio