Lesson:
Transparency & Communication
Lesson Content
As I have mentioned in other videos and already in this one, transparency and communication are very important, and this importance plays a part in how you handle the survey results. It is critical that you do not let the survey results get put on the back burner. I have seen managers look at the results and just add a note to their a 'to-do' list. That is a no-no because neglecting survey results is a sure way to undermine employee engagement as it will create doubt of the motive behind being asked for feedback, but then nothing is done with it.
On that note, let's talk about action planning as employees expect and need resolution. Action planning is a process which starts with a manager discussing survey results with his or her workgroup, and then collectively selecting issues to work and improve on. This process is very valuable. According to the Research firm, Gallup, it is key to improving employee engagement.
Gallup has been researching employee engagement for more than 30 years. The organization uses a 12-item survey directly linked to important business considerations and outcomes such as retention, productivity, profitability, and customer engagement plus improvements in safety, absenteeism, and downsizing.
To determine the effect of action planning on engagement, Gallup looked at data pulled from questions such as "Action plans from the last survey have had a positive impact on my workplace". Gallup discovered that the workgroups who had action plans in motion, as a result of the survey data, increased their employee engagement scores by an average of 10%. In contrast, workgroups who did not put an action plan in motion as a result of the survey, saw their engagement scores decrease by an average of 3%.
It is clear action planning has a direct and measurable impact on employee engagement. Now what? What does an action plan look like? Well, there is no "one-size-fits-all" model. What's most important is that the action plan takes into consideration the talents and strengths of the manager and his or her team. Action-planning, as a process, must be positive and inclusive of all employees.
In fact, Gallup has summarized six crucial steps to make action planning successful.
Number one: Ensure employees understand the purpose of action planning and introduce the session appropriately.
Number two: Take the time necessary to distribute, communicate and discuss the survey results.
Number three: Explain what the results mean for the team, group or department.
Number four: Don't try to boil the ocean. Select no more than three key items to work on over the next 6-12 months. Remember, it's crucial to take action, however, you don't want to over do it! Slow and steady wins the race!
Number five: As a team, ensure your managers brainstorm follow-up actions and complete a plan for improvement.
Number six: Check in regularly with the plan and how people are feeling about their progress (or lack of) toward meeting its goals.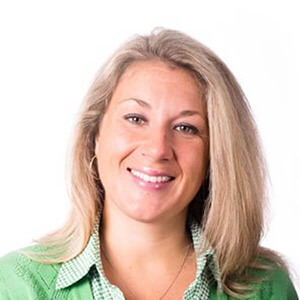 Instructor:
Hayley Buonopane
With nearly two decades in the Human Resources field, Hayley is a subject matter expert with a specialty in workplace planning and development, employee relations, organizational development, and talent acquisition....
Hayley's Full Bio