Lesson:
A Start Line But No Finish Line
Lesson Content
A few very important facts to understand about Employee Engagement is that it is not a perk, it is not a workshop, it's certainly not a one size fits all, and it does NOT have an end date! Employee Engagement must be a long-term investment.
Employee Engagement is an imperative part of the employment cycle, the employees' working life, and it is important that you look at that Employee Engagement holistically. Look at the whole picture, identifying each step of the employee cycle and how Employee Engagement plays a part.
Ok to help you get a mental image of the employment cycle, I'd like to walk through the different stages, and, in the next section of the course, I will take a deeper dive into each of the stages.
Stage one: Attract Me, also known as the recruiting stage
Stage two: Get Me Started, also known as the On-Boarding stage
Stage three: Development, also known as providing training and developmental opportunities
Stage four: Manage Performance, also known as identifying ones' strengths and areas of development
Stage five: Engage and Motivate, also known as providing incentives to encourage motivation
Stage six: Recognition, also known as giving props when they are due
And finally, Stage seven: Wish Me Farewell, whether the individual is transitioning into a new department, or perhaps transitioning out of the Organization, it is important that any type of transition is handled well.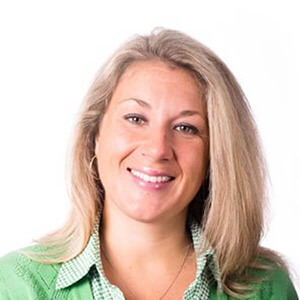 Instructor:
Hayley Buonopane
With nearly two decades in the Human Resources field, Hayley is a subject matter expert with a specialty in workplace planning and development, employee relations, organizational development, and talent acquisition....
Hayley's Full Bio