Lesson:
Invest in Your People
Lesson Content
Now that you have facilitated a survey, and know what changes need to occur, move forward in helping managers develop a plan. There are many, many different ways to invest in your employees, and I have already mentioned some, however, here are some other "to-dos" to consider.
Emphasize and demonstrate work-life balance. Today, it's important more than ever to ensure your managers understand how their employees can be impacted by an overload of work. And speaking of getting personal, your managers should learn what their employees are passionate about to help them connect and demonstrate that they are actually caring about their employees' interests.
Another great way to invest in people is through promoting perks that boost mental and physical wellbeing, such as, unlimited vacation days, the ability to work from home whenever necessary, or work out an unconventional schedule, on-site yoga and/or free healthy snacks, a yearly Wellness Day featuring free 15-minute back massages for every employee and frequent company-wide involvement in charitable events.
Also, your leadership and management team should provide ongoing coaching, mentoring, and training to improve overall engagement.
And let's not forget something as simple as feeling comfortable at your desk? Ergonomics. Are your employees seated comfortably in their chairs? If not, then they probably are not giving their work their full attention and effort. Think about their working environment, being comfortable makes a big difference!
Recommend too that your managers discuss scheduling with employees. There may be outside events causing distractions and trying to accommodate them can go a long way in terms of productivity and job satisfaction.
And finally, do cultivate employee advocates. Do you know that your best source of advertising is your employee base? If your employees are talking highly of your organization outside of the office, this will result in an increase awareness of the organization, and potentially people who desire to work at your organization!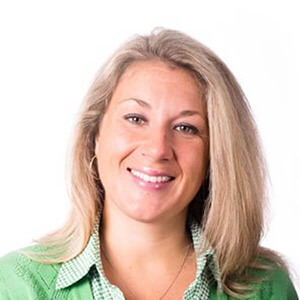 Instructor:
Hayley Buonopane
With nearly two decades in the Human Resources field, Hayley is a subject matter expert with a specialty in workplace planning and development, employee relations, organizational development, and talent acquisition....
Hayley's Full Bio
HR Courses
Human Resources Training Programs
Self-paced HR Courses
The following HR courses are self-paced (asynchronous), and qualify for both SHRM and HRCI recertification credits. These courses are included in the HR Recertification Subscription.