Lesson:
Employee Development & Performance
Lesson Content
Instant Gratification. Seems to be a theme nowadays and you may be seeing this within your own workforce. In other words, do your employees need to know when they are doing a great job, and are they willing to prove that they can "be the best" at their role. Millennials, especially, want to be able to climb the ladder of success rather quickly.
Career development strategies are a good way to keep top talent engaged, and it is important to discuss career goals in the initial interviewing process to make sure that the person's goals are realistic and align with the goals of your organization.
If performance management is done correctly, it will directly and positively impact employee engagement. Having regular performance reviews will help encourage a positive workflow for employees. Evaluations, that may result in a pay raise, are good incentives, and a way for your employees to stay engaged and to continue their career at your organization.
Performance management consists of development, feedback, and professional growth. Here are a few tips related to performance management and its relationship with employee engagement.
Number one: Always give quality feedback. Remember the saying, quality verses quantity? Well, think of that when you next put pen to paper, or finger to keyboard, as you complete feedback on your employee. The person will want rich information, as I am sure that you want when someone is giving you feedback.
Number two: Make sure that your evaluation of the employee is accurate. It is best that you keep notes on how the employee is doing throughout the year so you can reference them when you are giving the employee feedback. If you do not keep notes then you will find yourself on the spot and trying to remember what the employee did so you have something to write and/or say. You don't want to make the "recency error" in which you only use the most recent employee activities to define performance and your expectations.
Number three: When giving feedback, make sure to tell and/or remind the employee of the organization's goals, and how their role is related to the goals. Remember, it is important that the employee understand that their job is important to the bigger picture.
Number four: As you wrap up the feedback, be sure to outline goals, work plans, and a timeline. Keep in mind the SMART acronym. S which stands for Specific, M for Measurable, A for Achievable, R for Relevant, and, finally, T that stands for Timely.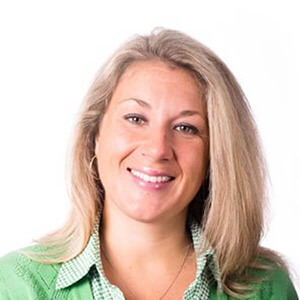 Instructor:
Hayley Buonopane
With nearly two decades in the Human Resources field, Hayley is a subject matter expert with a specialty in workplace planning and development, employee relations, organizational development, and talent acquisition....
Hayley's Full Bio
HR Courses
Human Resources Training Programs
Self-paced HR Courses
The following HR courses are self-paced (asynchronous), and qualify for both SHRM and HRCI recertification credits. These courses are included in the HR Recertification Subscription.