Lesson:
Engage, Motivate, & Recognize
Lesson Content
We all know but may need to be reminded sometimes, that an employee's happiness is key to their being a part of and building a loyal and productive team. Research has shown, employees want to be appreciated and recognized for the many accomplishments they achieve during their time with your Organization. Although these may seem like smaller accomplishments, recognition goes a long way in maintaining an employee's happiness.
A great way for HR to support management's efforts in this regard is by establishing an employee reward system. There are several ways that your leaders can reward employees, here are some suggestions to consider when building a program:
Number one: Say it out loud! If someone has done a great job, encourage managers to share that with their co-workers in the next team meeting. This will make them feel validated and appreciated.
Number two: How about saying thanks by way of an Employee Appreciation Day? Why not talk with your leaders about putting together a team to organize such an event? Maybe one of the high potential employees in your succession plan could lead the effort? A Day of Appreciation can take on many forms. For example, get out of the office for the afternoon and go to a local attraction, or stay in the office and have a party with a catered meal.
Number three: Money, money, money! Yep that's right, money talks! Who doesn't like seeing a little extra cash such as annual bonuses, or even perhaps spot bonuses. So whether it be a yearly bonus, or even a small token of thanks such as a $50 gift card, this will definitely put a smile on an employees' face.
And finally, Number four: Remember those star stickers that you were rewarded as a kid? Hey, they might sound old fashion, and perhaps gold stars aren't your thing, but a token of a job-well-done is significant. Once the employee has collected a pre-determined number of tokens, they could receive a type of reward, maybe it's lunch with their manager or some type of shirt or hat with the company logo on it. These simple methods to say, thank you, go a long way!
I can't tell you enough how important rewards and recognitions are. We all know what it's like to feel appreciated and you can scale a program to the size of your organization. Although some large Organizations may have a very robust R&R program, as long as yours caters to your employees' need to feel appreciated, that's all that matters. Take into consideration the resources that you have. Encourage and advise your management team to do something for their employees.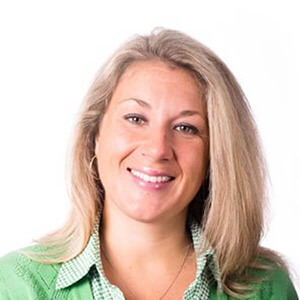 Instructor:
Hayley Buonopane
With nearly two decades in the Human Resources field, Hayley is a subject matter expert with a specialty in workplace planning and development, employee relations, organizational development, and talent acquisition....
Hayley's Full Bio
HR Courses
Human Resources Training Programs
Self-paced HR Courses
The following HR courses are self-paced (asynchronous), and qualify for both SHRM and HRCI recertification credits. These courses are included in the HR Recertification Subscription.