Lesson:
Artificial Intelligence in HR
Course: AI for HR
Module: Setting The Foundation
Lesson Type: Video
Lesson Duration: 1:38
Lesson Content
Hello and welcome to Artificial Intelligence for HR Professionals. My name is Michael Wilson, and I have enjoyed putting together this course because it is fascinating technology and the HR profession and industry will be uniquely impacted by the coming advances. Human Resources is already the glue holding many aspects of an organization's internal structure and culture together. As Artificial Intelligence makes its way into the workplace, HR will feel those effects differently than other departments or industries. The HR role touches on areas such as, talent acquisition, training and development, compensation and payroll, time and attendance, and many other critical functions to how an organization operates. All of these tasks, along with many others tied to the HR discipline, are expected to be overhauled or augmented substantially over the next 2-10 year period. With that in mind, it is critical that you and your colleagues understand the landscape of the emerging technology so that you can prepare yourself and your organization to be best positioned to take advantage of the benefits that will come about during this new era.
In this course, I start by setting the foundation. Then, I'll get into how Artificial Intelligence is already in our daily lives. I'll continue by focusing on the areas where AI has the greatest potential for supporting HR initiatives. In the next module, I paint the picture for a new, more futuristic workplace which is not without its challenges. I'll elaborate on these challenges before going over several real-world examples. And finally, I wrap it all up in the conclusion.
This course speaks specifically to the challenges faced in HR while offering a common sense foundation for Artificial Intelligence principles at large.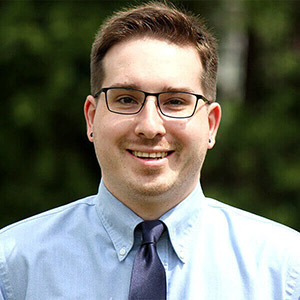 Instructor:
Michael Wilson
Michael Wilson works with small businesses to build and protect their brands online. He is an IT Generalist whose primary services include: Web Design & Development, Cybersecurity Consulting & Training,...
Michael's Full Bio
HR Courses
Human Resources Training Programs
Self-paced HR Courses
The following HR courses are self-paced (asynchronous), and qualify for both SHRM and HRCI recertification credits. These courses are included in the HR Recertification Subscription.