Lesson:
Areas of Greatest Potential
Course: AI for HR
Module: Areas of Greatest Potential
Lesson Type: Video
Lesson Duration: 1:43
Lesson Content
In this module, we will be looking at specific functions of the HR role and looking at the ways AI will change the landscape of those duties and responsibilities. In some cases, AI is expecting to automate tasks and in others it is expecting to augment employees. The consistent theme is that AI for HR is all about leveraging big data to analyze, predict, and personalize HR functions. In polls of HR experts, those three keywords: analyze, predict, and personalize are the most desired among various AI skills.
Analysis is all about leveraging the power of computers, the internet, and sophisticated algorithms to augment HR employees with valuable information that they don't need to spend time gathering for themselves. We will look at various ways that analytics and metrics are being boosted by AI to make a difference in the workplace.
Prediction is about drawing useful conclusions from data and making recommendations for the human staff to act upon. AI's predictive abilities are particularly helpful to managers and those planning an organization's future. These complex systems can analyze internal and external data to help navigate you and your organization through difficult decisions.
Personalization is the attempt to build systems that support each employee or organization individually, so that they can work as comfortably and effectively as possible. We will look at various ways that AI can shape outcomes differently for different people according to their needs or expectations. The goal of this module is to give you a comprehensive understanding of the various ways you can expect AI to impact your workplace and a grasp of how to best leverage these emerging capabilities to benefit you and your organization.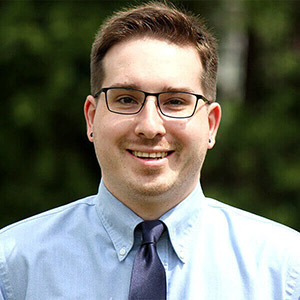 Instructor:
Michael Wilson
Michael Wilson works with small businesses to build and protect their brands online. He is an IT Generalist whose primary services include: Web Design & Development, Cybersecurity Consulting & Training,...
Michael's Full Bio
HR Courses
Human Resources Training Programs
Self-paced HR Courses
The following HR courses are self-paced (asynchronous), and qualify for both SHRM and HRCI recertification credits. These courses are included in the HR Recertification Subscription.