Lesson:
Hands On with a Virtual Assistant
Course: AI for HR
Module: A New Workplace
Lesson Type: Video
Lesson Duration: 1:18
Lesson Content
Okay, Google. What's the minimum wage in the state of Florida?
[Google Assistant] The minimum wage in Florida was 8 United States dollars and 25 cents per hour in January 2018.
Alexa, what's the unemployment rate in the United States?
[Alexa] Last year United States unemployment rate was 4.9%.
As I previously explained the use of virtual assistants are becoming more prevalent in our day-to-day lives. It's only a matter of time before it becomes common in the workplace. Now imagine as an HR professional if this technology could answer any question associated with your workforce. Let's say you need to know the turnover rate for certain period of time. Sure, you could access your HRIS, generate a report, and find the metric. Maybe call a colleague who could have the answer. Or, you could ask your virtual assistant.
Alexa, what was the turnover rate in Q2 and Q3 of last year?
[Alexa] The turn over rate for quarter 2 of last year was 10.1 percent. The turnover rate for quarter 3 of last year was 11 percent.
It may seem like science fiction but there are HR Information Systems that integrate with virtual assistants now. I would guess that most of the major systems will have this functionality in the near future.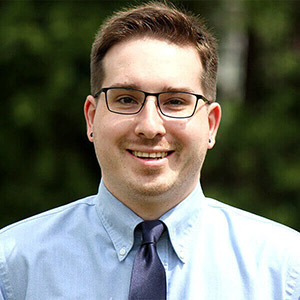 Instructor:
Michael Wilson
Michael Wilson works with small businesses to build and protect their brands online. He is an IT Generalist whose primary services include: Web Design & Development, Cybersecurity Consulting & Training,...
Michael's Full Bio
HR Courses
Human Resources Training Programs
Self-paced HR Courses
The following HR courses are self-paced (asynchronous), and qualify for both SHRM and HRCI recertification credits. These courses are included in the HR Recertification Subscription.