Lesson:
Getting Off Hold, Embrace the Chatbot
Course: AI for HR
Module: Real World Experiences
Lesson Type: Video
Lesson Duration: 1:52
Lesson Content
Even the best, most knowledgeable HR Manager on the team has one unfortunate human flaw, they don't scale. They can only be in one conference room, on one phone call, or help one person at a time. If, for example, everyone in the company happened to have a question about their benefits at that exact moment, then you would have a very long queue to deal with.
A chatbot however is infinitely scalable, the AI-powered program can sit on every employee's desktop or smartphone waiting to answer their questions, acting as a first line of defense. One such chatbot vendor is "ubisend" and thanks to a recently published case study they made available, we have some terrific data on what it looks like when a company with 200,000+ employees makes an HR services chatbot available. In ubisend's first phase of their rollout, they began starting with only the bare bones.
According to ubisend's case study: "First, we requested [the] most frequently asked-for documentation and what HR thought the most common questions were. Along with that, we gathered and centralized all the data from all HR documents -- whatever the format."
After the first phase went live, the client observed an 18% decline in inbound enquiries instantly. The case study continued: "In phase two, we started integrating more topics. We first focused on the most common ones: leave, absence and payroll. The combined knowledge of these broad topics and the depth at which the chatbot could handle them enabled it to self-manage over 37% of inbound enquiries."
Ubisend's Chatbot is now processing 15,000 unique interactions per month for this client. The next stage for ubisend will be to move on to more advanced topics and teach it to understand more sophisticated language and internal structures of the organization. For many organizations, chatbots like these will forever be improving and helping HR staff to be as efficient as possible when it comes to answering support calls.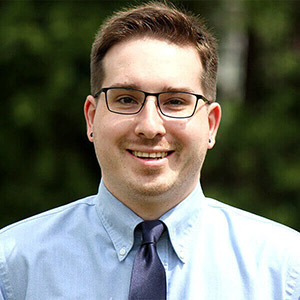 Instructor:
Michael Wilson
Michael Wilson works with small businesses to build and protect their brands online. He is an IT Generalist whose primary services include: Web Design & Development, Cybersecurity Consulting & Training,...
Michael's Full Bio
HR Courses
Human Resources Training Programs
Self-paced HR Courses
The following HR courses are self-paced (asynchronous), and qualify for both SHRM and HRCI recertification credits. These courses are included in the HR Recertification Subscription.