Lesson:
Reading Resumes at Scale
Course: AI for HR
Module: Real World Experiences
Lesson Type: Video
Lesson Duration: 2:06
Lesson Content
Indigo is a department store with approximately 200 stores across the country selling books and other goods aimed at readers. Like many large retail chains, Indigo struggled to keep up with the volume of job applicants. They were receiving an average of 2,200 online applicants per week.
So they turned to ideal, who makes AI for recruitment tools. Indigo's goals were broad, and touched on a number of different aspects of their business. Primarily, it was more important for candidates to have a positive experience with Indigo from the moment they applied. According to Director of Talent Acquisition Sarah Wilson:
"Candidate experience is directly linked to quality of hire. Candidates are used to sending in applications to large retailers and never hearing back. We wanted to proactively ensure that wouldn't happen at Indigo. Ideal helped us decrease candidate wait times, while keeping every single applicant informed."
It was important to the organization that candidates would be able to track the process of their application, know how they were doing, and stay in touch with the company:
"Indigo wanted every candidate to know their status at all times, a goal nearly impossible to achieve manually."
Beyond their goals for candidate experience, Indigo also wanted to improve the recruitment process internally as well. A smoother system would mean that their staff could spend more face-to-face time with candidates, rather than filtering their way through paperwork. The automation of the screening process could result in a better use of HR's time, the potential to discover previous candidates who had applied in other locations or parts of the organization in the past, and a reduction of stress for everyone involved. In the end, the results spoke for themselves.
For Indigo, screening costs decreased 75% and the overall cost per hire was down 71%. Qualified candidates were up 3x and overall recruiter efficiency was up 3.7x.
Throughout the course I've tried to touch on this counter-intuitive notion that more AI could lead to some workplaces being "more human". Systems like this that can reduce paperwork, or other forms of busy work, thus freeing up people to spend more time face-to-face might actually accomplish that.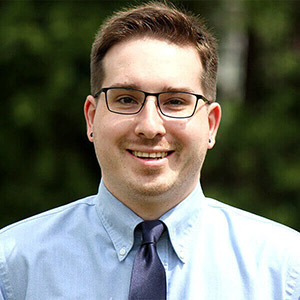 Instructor:
Michael Wilson
Michael Wilson works with small businesses to build and protect their brands online. He is an IT Generalist whose primary services include: Web Design & Development, Cybersecurity Consulting & Training,...
Michael's Full Bio
HR Courses
Human Resources Training Programs
Self-paced HR Courses
The following HR courses are self-paced (asynchronous), and qualify for both SHRM and HRCI recertification credits. These courses are included in the HR Recertification Subscription.