Lesson:
Hiring for New Roles
Course: AI for HR
Module: A New Workplace
Lesson Type: Video
Lesson Duration: 2:29
Lesson Content
As we talk about changes to expect in the organization, it is important to consider the people alongside with the technology. With every decision the organization makes related to the technology it incorporates, there are ripples that flow through the structure of the organization. Sometimes software automation will mean net job losses, but often technological change will mean losing a job in one place and adding one somewhere else.
As companies come to depend more upon technological solutions, including big data, and AI it stands to reason that they will need a support staff built around those systems. Once that might have meant that a non-tech company would farm out the work to a tech contractor but increasingly organizations are bringing that work in-house. According to Glassdoor Economic Research:
"Non-tech employers have sharply ramped up tech hiring compared to five years ago, with the biggest gains in retail, banking and finance, and manufacturing. Second is that a growing share of tech hiring today is happening far from Silicon Valley. Instead, employers are increasingly hiring these roles in smaller more affordable tech clusters like Seattle, Austin, Detroit, Dallas, and Raleigh."
For HR, the challenge is going to be finding ways to attract talented software engineers and data scientists from a highly in-demand, limited pool of talent. It is going to require HR and their organizations to think creatively and to offer compelling pay, benefits, and perks that help you stand out in a very noisy corporate climate. This mad dash towards tech is going to drive a huge shift in company policy and culture.
This will have a massive impact on the way the organization is perceived internally and externally for years to come. You will be in a position to help control the execution of these moves so that they are handled tactfully, with an eye on the big picture, while being mindful of what is at stake. Some organizations, in an attempt to grab big tech talent quickly, will blow up their organization's existing culture and upset the status quo in an irreversible way. Others will use the opportunity to pivot towards a carefully calculated new direction that helps them attract new talent without losing the trust of the rest of the organization, moving everyone towards a common goal.
Technology and people go hand in hand. We built these tools to help us, and often as businesses and individuals we forget that. As leaders we need to always strive to get the balance right and make sure that all the parts all work together.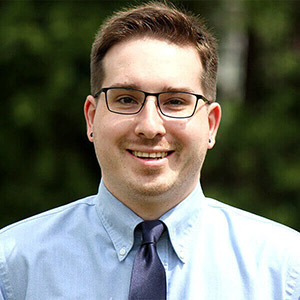 Instructor:
Michael Wilson
Michael Wilson works with small businesses to build and protect their brands online. He is an IT Generalist whose primary services include: Web Design & Development, Cybersecurity Consulting & Training,...
Michael's Full Bio
HR Courses
Human Resources Training Programs
Self-paced HR Courses
The following HR courses are self-paced (asynchronous), and qualify for both SHRM and HRCI recertification credits. These courses are included in the HR Recertification Subscription.