Lesson:
Time, Attendance, and Security
Course: AI for HR
Module: Areas of Greatest Potential
Lesson Type: Video
Lesson Duration: 3:51
Lesson Content
Time and Attendance is an important record-keeping function for companies. Accuracy has an impact on more than just the bottom line, it also ties into areas like security because knowing where your employees are at all times and what they are doing can, at some organizations, have a huge importance.
Beyond physical safety, we are also now in a 21st century market where protecting the organization's digital environment is critical to maintaining a safe and secure workplace. Many organizations which have traditionally tracked time and attendance manually, by staff, are now looking at technological solutions to improve their data collection methods.
AI driven tools using cameras, ID badges, logins, facial recognition and other emerging technologies can improve building security and IT infrastructure while providing a clear picture of who is using the organization's system at a given moment. Let's take a look at a few potential uses of AI making their way into the workplace for time, attendance, and security.
1. Facial Recognition.
We've all gotten quite used to the idea of constantly being on-camera while shopping, driving, or in other public places, but you should expect AI-powered cameras to make their way into your workplace soon if they aren't there already. A combination of the webcams in your computer screen and cameras on the ceiling will be used to monitor the workplace and the staff for a variety of factors.
Right now, facial recognition may seem rather high-tech or reserved for government buildings, but that's changing. Camera systems deployed into organizations will know who is in the building at a given moment, where they are, and what they are doing. The same system that can be used to defend an embassy against terrorist attacks can be used to determine who spends too much time at the watercooler or if the person without IT clearance is in the server room without authorization. For most organizations, this is going to be a simple cost-benefit decision. The benefit is clear, and with each passing year the costs are coming down.
2. Software Tracking.
The second key piece of technology to be aware of in this field is software tracking. One obvious benefit of comprehensive timekeeping software is the ability to track the time you spend working, regardless of where you work from. With so many people working remotely, from home, or from mobile devices it can be a huge challenge to quantify how much time is actually being spent on work, and no HR Manager could be expected to be looking over that person's shoulder 24/7 to monitor their behaviors.
AI for HR software however could potentially do that by tracking the time that someone spends logged into their work accounts and monitoring their activity. This is another double-edged sword that some will view as an intrusion, but if properly communicated, explained, and potentially tied to higher compensation, then it could be something that employees come to appreciate.As an HR professional, remember your "change management" hat. Communication and training are always key.
Organizations will probably combine these relatively new tools with the more familiar ID badges, security guards, and other traditional layers of tracking and protection. Once organizations have this rich data profile for their physical and digital workplaces, they can start to do lots of new things by feeding that dataset into AI tools. For better or worse, things will change once organizations have a clearer picture of how employees spend their time at work. Employers, and you in HR, will have new, far more accurate methods for judging productivity. Along those same lines, compensation programs can be designed to be far more competitive, using the new metrics and data points that just weren't available previously.
As HR leaders, you will be in a position to work with management to determine just how far to go with some of these tools. There is certainly a balance to be struck between maintaining a positive culture and the benefits of the emerging technology. Each organization is going to need to approach these decisions thoughtfully and with a long-term view in mind.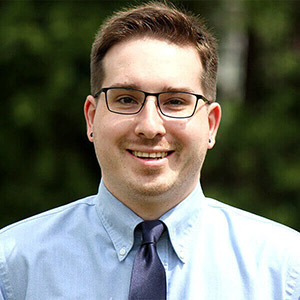 Instructor:
Michael Wilson
Michael Wilson works with small businesses to build and protect their brands online. He is an IT Generalist whose primary services include: Web Design & Development, Cybersecurity Consulting & Training,...
Michael's Full Bio
HR Courses
Human Resources Training Programs
Self-paced HR Courses
The following HR courses are self-paced (asynchronous), and qualify for both SHRM and HRCI recertification credits. These courses are included in the HR Recertification Subscription.