Course: AI for HR
Module: A New Workplace
Lesson Type: Video
Lesson Duration: 3:06
Lesson Content
The way we communicate in the workplace has been changing at a dizzying pace in recent years. Since the advent of smartphones and other mobile devices the landscape has shifted from having a work life and a home life to a mix of both where you're never quite doing just one thing. Personal and work time have mixed like never before. Many of us have been inundated with so many new apps and devices with an expectation that we will quickly get up to speed with all of it.
AI, perhaps surprisingly, might become a solution to the craziness that the recent tech boom has brought on. Virtual assistants like Siri, Alexa, and Google are in the early days at the moment, but over the coming years it is expected that they are going to get much more useful and better at helping us organize our lives.
By bringing intelligent automation in the form of things like driverless cars, automated scheduling, and many other forms of efficiency, you should expect that you will actually have a lot more time in the near future than it feels like you have right now. There are so many tasks that require your time and attention today that some form of AI will be doing for you at work or in your personal time in the not so distant future.
All of those changes should result in people being more focused than ever on what matters. There's a trend I've noticed when I read reports or analysis of projections about AI or emerging technology, analysts seem to feel where we are heading is to a place where human beings are being more human than ever before.
What I think they mean is that we are going to be automating the tasks that are beneath us, beneath our level of intelligence or our capabilities. The routine, mundane things that don't require much thought or effort, but take up our precious time each day, those are things we can teach an AI to do for us. We should be focused on spending our time doing important things, big picture thinking.
Some of these reports have bold headlines like "Mankind 2.0" or "Amplifying Society" and it is clear that business leaders around the world really believe that the AI revolution is a turning point in human history. Think about how this can help you, as an HR Business Partner, focus more on being just that, an HR Business Partner instead of just dealing with those administratively burdensome tasks.
Whether they are right or wrong, the key takeaway should be that the pace of change is what you need to be paying attention to, because it is accelerating and that will only continue. That's the quality that makes it feel hard to keep up with the times. That's why it can feel like a struggle to stay on top of all of the new things happening around you. But if you can manage to do it, then the rewards will be tremendous, because everyone is going to have a hard time.
Every organization is going to need those people who manage to understand the changes, grasp the new technology, and who can help their colleagues to get up to speed. Those who can appreciate the big picture and who can keep up with it or even just ahead of it will be people look up to. This is where you can build credibility as the HR Leader.
And that doesn't mean you need to be a techie or an early adopter or even like what's coming down the line. You just need to be aware and understand it, just enough so that you understand the consequences and it won't catch you or your organization off guard. If you can be that person then you will be in a terrific position going forward.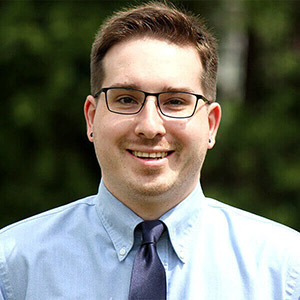 Instructor:
Michael Wilson
Michael Wilson works with small businesses to build and protect their brands online. He is an IT Generalist whose primary services include: Web Design & Development, Cybersecurity Consulting & Training,...
Michael's Full Bio
HR Courses
Human Resources Training Programs
Self-paced HR Courses
The following HR courses are self-paced (asynchronous), and qualify for both SHRM and HRCI recertification credits. These courses are included in the HR Recertification Subscription.