Lesson:
Writing Better Job Descriptions
Course: AI for HR
Module: Real World Experiences
Lesson Type: Video
Lesson Duration: 3:34
Lesson Content
Whether you know it or not, many HR professionals struggle to write successful job descriptions or position listings. We don't all have the benefit of comprehensive analytics to track our time spent writing them, response rate, diversity of applicants, or the percentage of applicants who make it through initial screenings; however there are AI companies out there attempting to do all that and more. One such example is a machine learning platform called "Textio".
Textio is a comprehensive AI software package for teams which offers many of the individual tools I've already mentioned in the course, and brings them together to provide very powerful recruiting opportunities for organizations. As you write a job description into the Textio system, the software works just like a spellcheck or grammar editor. As you write, it highlights words or phrases for you to take a second look at. But rather than simply correcting grammatical mistakes, it also highlights bigger, more thought-provoking issues. For example, it can identify word choices that will make your job description more appealing to a potential candidate, such as avoiding unnecessary corporate cliches, including active language, and strong use of verbs.
It can also address underlying, unconscious gender biases. The system has a "tone" editor that gives you real time feedback on word choice so that your end result is not overly feminine or masculine, unless you are trying to skew it one way or the other to attract a particular kind of candidate for a certain position. Either way, the feedback it gives is ultimately very useful and specifically highlights the words or phrases which led it to the conclusion it came to.
The system also gives the user a score from 1 to 100 which indicates how well that job description should perform for that position in that part of the country, along with the outline of the strengths and problems present in the draft. So you always have an opportunity to continue to improve. Textio is able to accomplish all of this because its machine learning algorithms are crunching data from hundreds of millions of job descriptions along with the resulting feedback from the organizations using it to determine how successful their descriptions were at finding candidates and information about who those candidates were.
Textio's website claims that, "On average, hiring teams with a high Textio Score recruit 25% more people qualified enough to interview and 23% more women—and they do it 17% faster."
One of their clients, Expedia, reports that they have shortened their time to hire by five days, and that the company brought in 17% more applicants and 33% more of them passed a screening interview.
So Textio seems to be quite successful at improving the quality of job descriptions and the recruiting processing in general, but it also goes beyond that because it is integrated deeply into the organization. It has more features that give the organization analytics and metrics to work with. The system has built in achievements, like a video game, to reward the individual user for their progress, but also to track their behaviors within the application. And it's doing all that with all of the users, so it can compare for the organization how everyone within the team is performing.
That way, the organization knows who the best writers are, who has the most job listings out in the public view, who sends the most recruiting emails, and who has made the most progress towards their achievement goals, along with other key metrics.
From a recruiting standpoint, this AI system is a one stop shop for a start to finish operation. You can write the best job description possible to find a talented recruiter, hire them to be a recruiter, then monitor how good or bad of a recruiter they are through the AI recruiting software, and see how they stack up against the other recruiters.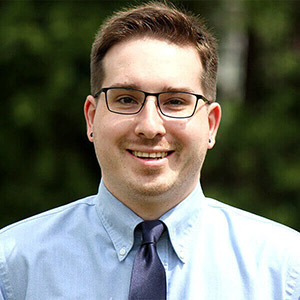 Instructor:
Michael Wilson
Michael Wilson works with small businesses to build and protect their brands online. He is an IT Generalist whose primary services include: Web Design & Development, Cybersecurity Consulting & Training,...
Michael's Full Bio
HR Courses
Human Resources Training Programs
Self-paced HR Courses
The following HR courses are self-paced (asynchronous), and qualify for both SHRM and HRCI recertification credits. These courses are included in the HR Recertification Subscription.