Course: AI for HR
Module: Conclusion
Lesson Type: Video
Lesson Duration: 1:01
Lesson Content
It is my sincere hope that you are walking away from this course feeling like you have a strong grasp on how Artificial Intelligence is reshaping the world around us. I've tried to present this revolutionary technology fairly and even handedly, so as to showcase the possibilities while recognizing the potential for misuse. As I bring the course to a close, I want to stress for a final time that it will be entirely up to people, to human beings, how Artificial Intelligence is ultimately used, and how it probably isn't hyperbole to say that our future may depend on some of those decisions. As you and your organization take steps to bring AI technologies into your life and your workplace I encourage you to be a leader who always looks to see how the changes will impact your greatest asset: your workforce.
Never lose sight of your organization's culture, morale, and identity as the pace of corporate and technological change races forward. Thank you so much for taking this course and I wish you the best of luck as you continue to pursue a career in Human Resources management.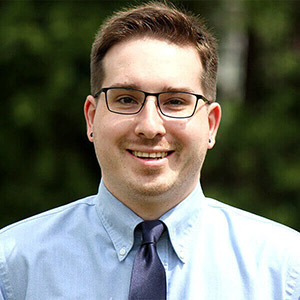 Instructor:
Michael Wilson
Michael Wilson works with small businesses to build and protect their brands online. He is an IT Generalist whose primary services include: Web Design & Development, Cybersecurity Consulting & Training,...
Michael's Full Bio
HR Courses
Human Resources Training Programs
Self-paced HR Courses
The following HR courses are self-paced (asynchronous), and qualify for both SHRM and HRCI recertification credits. These courses are included in the HR Recertification Subscription.