Lesson:
Analytics and Metrics
Course: AI for HR
Module: Areas of Greatest Potential
Lesson Type: Video
Lesson Duration: 4:38
Lesson Content
In polls of HR experts, analytics is viewed as having the most potential benefit in years to come. The belief is that analytics will be applicable to many disciplines within the HR field, and that these technologies will significantly augment HR staff to perform at a higher level.
According to SHRM, "Tools designed to help HR leaders understand and predict the impact of talent decisions were among the first to hit the market and now help forecast employee flight risk, identify high-potential employees, unearth engagement issues, recommend learning courses and more."
The goal of AI analytics platforms is to augment the human staff by drawing useful conclusions from the huge amounts of data that companies have on their employees. The AI software is able to come to conclusions that would take human workers a long time to find by looking at the data themselves, and some of the conclusions you wouldn't expect a person to find on their own.
One vendor, Cornerstone OnDemand, has an AI product called "Insights", which can be used to identify high-potential employees for succession planning. According to their Chief Technology Officer Mark Goldin, "The AI helps to rate people across different dimensions to determine who might be ready for a promotion in six months, a year, or more. It suggests candidates to fill succession pipelines based on success predictors from data the system has ingested and analyzed."
Another firm, HiQ is a data science company which analyzes public LinkedIn profiles through algorithms which attempt to predict things like the likelihood that someone is about to leave their job or the odds that they will be attracted to competitors. Using this information, a firm could have a better grasp on their employee retention or recruitment efforts.
These examples show that organizations shouldn't be doing anything on a whim anymore. Terms like "gut feeling" and decision-making based on "instinct" are on the way out in the business world. All decisions can and should be supported by data in this new era, and AI tools and 'big data' are the reason that is possible. It is also reasonable to expect that the standards for record keeping, data collection, and analysis will be reflected in future laws and protocols. As an HR pro, think of this from a compliance standpoint.
If your organization is a federal contractor, the next time the Office of Federal Contract Compliance Programs comes knocking on your door, you'll be in a better position to defend your organization's decisions with good data from these tools. This trend is going to impact every business sector, even those which have a long tradition of celebrating the predictive abilities of their best workers.
Wall Street giant Blackrock, the world's biggest money manager, announced last year that it would be phasing out human stock pickers for their portfolios. The organization has developed their own in-house AI to replace the human decision makers surrounding key aspects of its business. All across the financial services industry, this scenario will play itself out over and over again.
Financial services consultancy Opimas estimated in a 2017 report that financial institutions will reduce their human workforce by 10% by 2025 and out of those jobs, 40% are expected to come from the money management sector… a discipline where human error and flawed decision making are no longer necessary risks or expenses.
The Opimas report also estimated "a 28% improvement in financial institutions' cost-to-income ratio by 2025 as they automate routine processes currently performed by employees". This is the sort of finding that all organizations will be seeking as the potential to streamline is realized through AI technologies.
That same report predicts that "close to 30,000 new jobs will be created for technology and data providers who respond to the financial industry's new requirements and demands." Whenever we predict or see evidence of massive job cuts due to technological innovation, it is important to step back and look at the workforce at large. A shift into more data-driven operations is going to create a huge need for tech-savvy employees inside and outside of firms adopting the new technology. A huge differentiating factor for employees over the next 2-10 year period will be their level of technological competence and their ability to learn new systems quickly.
This will have a big impact on your learning and development workplace goals. HR departments are already working to redefine, develop, and re-distribute employee skill sets. Doing so essentially means refocusing and transitioning your current workforce into new jobs that will become necessary to run a business in the future. As analytics and metrics become more deeply embedded into the HR function, those who can quickly get up to speed and incorporate the new tools into their workflow should see tremendous benefits to their productivity and value within their organizations.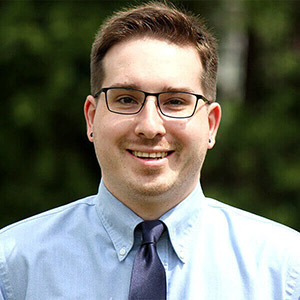 Instructor:
Michael Wilson
Michael Wilson works with small businesses to build and protect their brands online. He is an IT Generalist whose primary services include: Web Design & Development, Cybersecurity Consulting & Training,...
Michael's Full Bio
HR Courses
Human Resources Training Programs
Self-paced HR Courses
The following HR courses are self-paced (asynchronous), and qualify for both SHRM and HRCI recertification credits. These courses are included in the HR Recertification Subscription.