Lesson:
Talent Acquisition and Retention
Course: AI for HR
Module: Areas of Greatest Potential
Lesson Type: Video
Lesson Duration: 3:50
Lesson Content
The talent function of HR is expected to benefit greatly from AI augmentation. HR will be able to work far more effectively and focused because AI tools will be able to automate lots of the required grunt work.
In a recent report, Glassdoor's Chief Economist Andrew Chamberlain wrote, "Rather than replacing HR experts, revolutionary new AI tools are complementing people's skills" adding "AI is taking over low-value aspects of many HR jobs, allowing professionals to focus on higher-value uses of their time." So with that in mind, let's take a look at some of the functions of HR that AI is going to improve.
Resume Sorting
AI software can read resumes to help filter candidates, saving you a huge amount of time. In some cases, 75% or more of unqualified or undesirable candidates were eliminated by the AI, leaving the HR Manager a much more focused selection. As I've said before, AI software is really good at reading written materials and drawing conclusions. So if your organization is able to articulate what you are looking for and enter that into the software, then you can have an automation tool that can rapidly saves you a great deal of time and effort.
Social Media Scanning
59% of HR experts polled by HR.com "agreed or strongly agreed with the statement that "using AI-based algorithms to scan and analyze social media posts, photos and other candidate-related online materials improves the recruitment process."
It is a huge time-saver to allow an AI system to automatically evaluate a candidate's social media presence to draw conclusions about their online behavior. It just simply isn't reasonable to expect HR to check 10+ years of someone's social media history, investigate everything they ever done to see if there is dirt there which might embarrass or harm the organization.
Addressing Human Biases
Intentionally or unintentionally human beings are biased. The work we do shows favoritism, prejudice, and other errors of judgement. AI can be deployed in an attempt to correct those mistakes and to remove sources of bias. AI algorithms can attempt to see past gender, race, and other factors which human beings might consider when deciding between resumes, promotions, or other key decisions.
Matching People to Positions
Whether you are looking for an outside hire or to promote from within, your goal is to find the best person for the position. For years, matchmaking has been reserved for online dating sites, but the reality is that these kinds of complex AI algorithms can be used for many kinds of sophisticated pairing tasks.
Finding the right person for the job comes down to having as accurate of a description as possible for that job, and as much data as you can on the candidates. Modern AI tools can do amazing things to analyze the qualities that will lead to success in the position and can lead you to top candidates inside and outside of your organization who are worth considering.
Scheduling Interviews
Automated scheduling functions may have been among the first of the virtual assistant qualities AI became known for, but it is still quite useful. Juggling a busy schedule is something better left to software when possible, and coordinating with applicants isn't the best use of your precious time.
Soon we all get to have a virtual assistant of one kind or another, so you might as well learn how to best take advantage of that new functionality. Many of these tools are still in the early days of development, but the future is very bright. Expect that over the next ten years time that there will be huge concentration and investment in this field. As that happens, HR professionals will be empowered to make decisions with ever more powerful data and tools at their fingertips.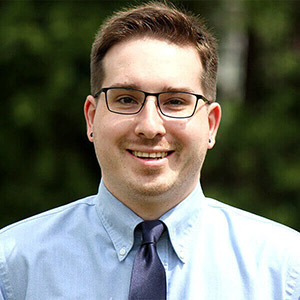 Instructor:
Michael Wilson
Michael Wilson works with small businesses to build and protect their brands online. He is an IT Generalist whose primary services include: Web Design & Development, Cybersecurity Consulting & Training,...
Michael's Full Bio
HR Courses
Human Resources Training Programs
Self-paced HR Courses
The following HR courses are self-paced (asynchronous), and qualify for both SHRM and HRCI recertification credits. These courses are included in the HR Recertification Subscription.