Lesson:
What is an EI Competent Leader?
Module: EI Competence
Lesson Type: Video
Lesson Duration: 4:43
Lesson Content
An emotionally competent leader may tend to demonstrate several of these behaviors such as self-confidence, self-awareness, achievement focused, social perceptiveness, empathy, approachability, collaboration, even-temperedness, and self-control.
As an HR professional, you work with a number of employees and senior leaders who may exhibit some of these traits. For example, if the Chief Financial Officer of your organization is able to calmly explain an issue related to an income statement while another senior staff person is bombarding them with questions, then they are exhibiting a competency related to EI.
So why is EI important for leaders? Because leadership success is measured in terms of the leader's ability to get their followers to perform, to foster followers' organizational commitment, and develop followers' potential.
The leader accomplishes this through interactions with his or her followers that develop overtime into leader-follower relationships. These leader-follower discussions are by their very nature emotion-laden interactions even when things are going smoothly, even before we layer on work-related stress, tight deadlines, unexpected events and organizational changes, all of which of course themselves can be emotional triggers.
All leaders are expected to be able to delegate, to monitor followers' progress and redirect as needed. But what truly sets apart exemplary leaders is how they go about it, especially when problems or people challenges arise, tensions are high and difficult conversations need to be had. In these times, the followers are closely observing their leader's actions, their words and non-verbal messages.
Thus the followers are in a unique position to be able to evaluate their leader's effectiveness since they are able to directly observe the leader in these interactions. So what may be the impact of emotions on these leader-follower relationships?
Well, the leadership derailment literature is full of examples of leaders who let their emotions negatively impact their effectiveness. Some leaders react emotionally in times of stress. The followers of these emotionally volatile leaders don't merely take note of their leader's emotional outburst, they work around them.
Effective leaders are often skilled at collaborating across the organizational boundaries to achieve organizational goals. However, the followers' of the emotionally volatile leaders often will try to minimize the destructive effects of their leaders by acting as a buffer between their leader and others. Additionally, these followers may wait to deliver potentially bad news until whenever the leader themselvess is in a better mood.
Another leadership derailment example that you've likely encountered is a meticulous leader who overreacts to a sense of losing of control by micromanaging his or her followers that is at risk of failing to meeting the leader's high expectations. From these examples you can see that emotional control which is a key element of Emotional Intelligence is critical for leadership effectiveness. Leaders who are able to stay centered and maintain emotional control are in a much better position to navigate work situations especially when emotions are likely to run high and are more likely to conduct productive conversations with their followers.
Another emotional intelligence competency that shows promise for leaders is Empathy.
Some research has shown that leaders who appropriately demonstrate empathy to their follower's emotional reactions to work challenges and offer guidance in an authentic manner, tend to facilitate followers' ability to effectively cope with stress and change. Leaders who demonstrate a genuine interest in building effective relationships with their followers and communicate empathically and openly with them are more likely to foster a culture of trust, commitment and collaboration to achieve team goals. Furthermore, leaders who are more competent at perceiving their followers' emotions are more likely to understand their followers and perceive what motivates them; hence these leaders are more able to motivate their team members to put forth discretionary effort needed to achieve success. All of these are related to emotional intelligence and that is the value of EI for leaders.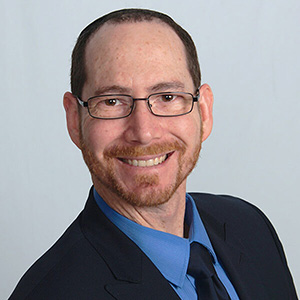 Instructor:
Craig Haas
Dr. Craig Haas is a Management Consultant and Executive Coach at Advantage Performance Group with over 15 years of experience in helping companies select high quality talent and develop leaders.
His...
Craig's Full Bio
HR Courses
Human Resources Training Programs
Self-paced HR Courses
The following HR courses are self-paced (asynchronous), and qualify for both SHRM and HRCI recertification credits. These courses are included in the HR Recertification Subscription.