HR Jetpack Instructors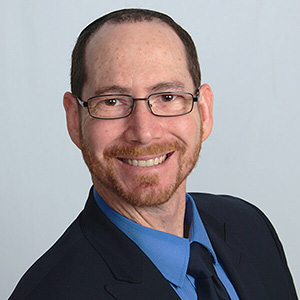 Craig Haas
Dr. Craig Haas is a Management Consultant and Executive Coach at Advantage Performance Group with over 15 years of experience in helping companies select high quality talent and develop leaders.
His specialty is talent assessment for enterprise wide talent acquisition and leadership development initiatives. Craig is also a talented training facilitator. He also serves as an executive coach to senior and mid-level leaders.
He has provided executive assessment and coaching, employee selection and leadership development services to companies spanning the Fortune 500 to mid-size firms in the financial, banking, life sciences, healthcare, high technology, energy, franchise and professional services industries.
For the previous 5 years, Craig was the head of U.S. Professional Services at cut-e (a leading global test publisher and consulting firm). At cut-e, Craig conducted executive assessments for CXO and Managing Director level role. He also designed and validated highly customized enterprise-wide assessments for the selection and development of leaders, salespeople, and professionals in non-managerial roles. Craig has leveraged his expertise in job analysis, organizational development and leadership theory to help companies design their own tiered leadership competency model. He then designed custom leadership potential assessments linked back to the new leadership model.
Before this Craig was in an internal corporate HR role serving as the Senior Manager of Talent Development at Burger King Corporation's global headquarters. At BKC, he incorporated assessments into the selection process for multiple professional level positions, a Management Trainee program, and a high potential program. He also co-developed and facilitated employee training programs, and he was an executive coach for mid-to-senior level leaders.
Craig's first consulting job after completing his PhD was at Hogan Assessment Systems, Inc. During his six year tenure, he developed a deep expertise in the design, validation and utilization of assessments to improve the ROI of human capital. There he helped Fortune 100, 500, & 1000 companies to incorporate personality, motivational and cognitive assessments into their talent acquisition, talent development, leadership team effectiveness and executive coaching programs. In other past roles, Craig has done both external and internal consulting regarding employee selection and assessment for various state and local government agencies.
Craig earned his Ph.D. in Industrial-Organizational Psychology from Florida International University (Miami's public research university) and has received the Senior Professional of Human Resources (SPHR) and Global Professional of Human Resources (GPHR) designations from the Human Resources Certificate Institute (www.HRCI.org). He also earned his Senior Certified Professional (SCP-SHRM) certification from the Society of Human Resources Management (www.SHRM.org).