Lesson:
Types of Variable Pay Programs
Course: Compensation 101
Module: Variable Pay
Lesson Type: Video
Lesson Duration: 6:37
Lesson Transcript
There are three types of variable pay programs: incentive programs, bonus programs, and recognition programs. The design elements for variable pay programs differ significantly based on the type of program.
For example, incentive plans have specific performance targets that are set for the relevant performance period before the period begins and payouts are contingent on meeting the criteria. The criteria may also establish lower or higher payouts based on the extent to which performance targets were met.
Payouts under a bonus program are contingent on completing a specified task and applicable conditions established before the task and conditions were met. In contrast, recognition programs generally establish broad guidelines before the program is implemented and awards may vary based on the guidelines.
The form of payout under the different programs may also be different. Incentives programs typically award cash or equity versus bonus programs, cash – although some award equity.
Under recognition programs, cash may be awarded, such as spot awards, or non-cash awards such as gifts, certificates, or a premier parking space for the employee of the month.
The programs may be funded differently as well. Incentive programs are typically self-funded or budgeted where bonus and recognition programs are typically budgeted. Payouts under incentive and bonus programs are non-discretionary – that is, if you achieve the performance criteria or complete the task, you receive a specified award. Recognition programs, however, are discretionary.
Let's review each of the different programs in a little more detail starting with incentive plans.
There are two types of incentive programs: short-term and long-term.
Short-term incentive plans are based on achieving short-term performance goals for a year or less. They are designed to drive short-term performance.
Examples of short-term incentive plans include:
Profit-sharing plans. Under a profit-sharing plan, profits shared with employees (typically, all employees) often based on meeting a predetermined financial goal. Awards may be made in cash or contributed to a qualified or non-qualified retirement plan.
Another type is Management incentive plans. Management incentive plans are generally for for senior and middle management. And incentives are based on meeting specific organizational performance results.
Sales incentive plans. Sales incentive plans are for sales representatives or sales management. Awards are based on achievement of sales goals and may include straight commission, salary plus commission, sales bonuses, and sales contests.
Another example is gainsharing plans. Gainsharing plans awards designed to share the results of productivity gains with employees as a group.
Long-term incentive plans are based on achieving performance goals over a multi-year period, typically three to five years. They are designed to drive longer-term performance. Types of long-term incentive plans include equity-based and cash-based.
Under equity-based plans, long-term incentives take the form of equity as they appreciate over time based on an organization's performance and the stock market. They are designed to align with the interests of shareholders.
Examples of types of equity awards include stock options, stock appreciation rights, restricted shares, restricted stock units, and performance shares.
Under cash based long-term incentive plans, cash awards are contingent on meeting goals over a multi-year period. Some organizations pay cash incentives rather than equity awards to avoid using up shares or to manage share dilution, both of which are issues of significant concern to shareholders.
Shifting gears to bonus plans, bonus plans pay for completing a task. Examples include referral bonuses, sign on bonuses, retention bonuses, and project bonuses.
A referral bonus is paid to an employee for referring an applicant that is hired by the organization. Bonus amounts may vary based on position level and often paid after the new hire is onboard for a certain period, such as 90 days.
A sign on bonus is paid to potential new hires as an incentive to accept an offer. Sign on bonuses are often used to make the offer more competitive or to bridge compensation the applicant would lose by leaving his or her current organization.
A retention bonus is paid to an employee as an incentive to stay with an organization. This type of bonus is often used to retain key staff up to a certain date in cases where a department or plant is shutting down.
A project bonus is a discretionary or non-discretionary bonus payment for completing a project, often tied to on-time or within-budget criteria.
With respect to recognition programs, three examples are spot awards, managerial recognition, and nomination programs.
Spot awards are usually cash and given on the spot to an employee for an exceptional accomplishment.
Managerial recognition awards are for outstanding performance. Recognition is often made public such as published on an organization's employee portal or in a newsletter and/or announced in staff meetings, and may or may not include a cash award.
A nomination program is a program under which employees and managers may nominate an employee or team who have made a significant contribution to the organization for recognition. Generally, a Committee reviews all of the nominations and decides who will receive an award. Awards are usually publicly announced (for example, on an employee portal, in a newsletter, and in staff meetings) and may or may not include a cash award.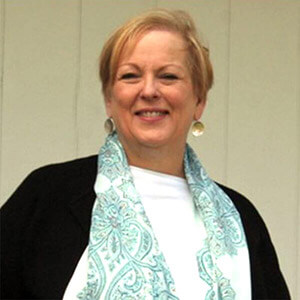 Instructor:
Pamela Sande
Pamela Sande, CCP, is the Managing Principal of Pamela Sande & Associates, LLC. Pamela has over 25 years of human resources experience in both consulting and corporate roles, including as...
Pamela's Full Bio
HR Courses
Human Resources Training Programs
Self-paced HR Courses
The following HR courses are self-paced (asynchronous), and qualify for both SHRM and HRCI recertification credits. These courses are included in the HR Recertification Subscription.