Course: Compensation 101
Module: Job Analysis & Description
Lesson Type: Video
Lesson Duration: 4:25
Lesson Content
Job descriptions are an important management tool for:
Communication purposes such...
Informing applicants of job requirements
Helping employees understand the job responsibilities and expectations
Helping employees identify opportunities for career advancement
Job descriptions are also important for compliance purposes such as...
FLSA classifications and pay parameters
Determining job category for EEO-1 forms
ADA or Americans with Disabilities Act accommodations
Performance management
Market pricing jobs
Workers' compensation risk classification
There is no prescribed format for writing a job description. The best job descriptions are written clearly and concisely and include at least the following information:
First, Job Title. A job title that describes the type of work (for example, engineering, accounting) and level of work. Many organizations establish descriptors for job levels such as Associate, Coordinator, Specialist, Supervisor, Manager, Director, and so on.
Secondly, Reports To. This is about to whom the position reports.
Summary. And the summary should be brief, usually two to three sentences long that describes the reason the job exists and the overall type and level of work.
Next, FLSA Classification. And the FLSA classification (exempt or nonexempt) for purposes of the FLSA minimum wage and overtime rules. In addition, some organizations include the pay basis in this part of the job description such as Exempt/Salaried, Nonexempt/Hourly, and Nonexempt/Salaried.
Supervisory Responsibilities. Supervisory responsibilities (if applicable) including the scope of authority the job has for hiring, disciplining, and firing employees and for approving employment decisions such as pay increases and promotions.
You'll also want to include the Major Job Duties. This is a list of the essential job functions that must be performed in order to meet the reason why the job exists. Under ADA, essential functions are those that require at least 10 percent of an employee's time. A best practice is to list the functions in order of importance, starting with the most important function. Another best practice is to make the last function "Other Duties as Assigned." This gives managers flexibility to assign other functions as needed.
In addition you'll want to include, Minimum Job Requirements. This is the minimum education and experience required to successfully perform the essential functions of the job. Many organizations include equivalencies in this section, for example, "a bachelor's degree in accounting plus two years of experience in general accounting or an equivalent combination of education and experience sufficient to successfully perform the essential functions of the job."
In the next section of the job description, you'll want to include, the Knowledge and Skills Requirements. This a description of the knowledge and skills an individual must have to successfully perform the essential functions of the job.
In the next section include the Physical Requirements. This is a description of the physical requirements necessary to successfully the essential functions of the job. In addition, this section often includes a description of the work environment, for example, whether the job is performed in an office setting versus in an environment where an individual is exposed to safety hazards or weather elements. This section is especially helpful when determining ADA accommodations and in managing workers' compensation claims, such as determining whether an employee may return to work on "light duty."
Finally, include the Approval and Date Approved. Here you'll want to make sure you state who approved the job description and the date approved. This part is important for managing future updates to the job description. The best practice, of course, is to review and update job descriptions every two years.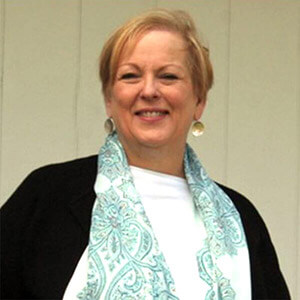 Instructor:
Pamela Sande
Pamela Sande, CCP, is the Managing Principal of Pamela Sande & Associates, LLC. Pamela has over 25 years of human resources experience in both consulting and corporate roles, including as...
Pamela's Full Bio
HR Courses
Human Resources Training Programs
Self-paced HR Courses
The following HR courses are self-paced (asynchronous), and qualify for both SHRM and HRCI recertification credits. These courses are included in the HR Recertification Subscription.