Lesson:
Designing Variable Pay Programs
Course: Compensation 101
Module: Variable Pay
Lesson Type: Video
Lesson Duration: 3:08
Lesson Content
As an HR Generalist, it's important to understand the process for designing a variable pay program so that you can play a leadership role in facilitating the process. The process starts with defining the purpose and objectives of the plan or program. The purpose and objectives should support your organization's mission, values, culture, strategy and objectives and link directly to your people and compensation strategy.
Once the purpose and objectives have been defined, the next step is to determine who will be eligible to participate in the plan or program, and the target award level for those eligible. For example, in an incentive plan, the target incentive for a Director may be 15 percent of base salary versus the target incentive for a Manager, 10 percent of base salary.
Step 3 is to establish the performance criteria, and if applicable, the metrics that will be used for measuring whether the performance criteria was met. We'll discuss different types of metrics in a few minutes.
Step 4 is to determine how awards will be calculated and Step 5 is to determine how awards will be funded. For example, an incentive plan may be self-funded and if so, you'll need to incorporate this in a financial model showing how the incentives are self-funded. Bonus and recognition programs are usually budgeted and you'll need to establish a budget for the program.
The next step is to establish when awards will be given and how they will be processed. For example, an incentive award may be quarterly or annually. Bonuses may be a one-time expense when a task or project is completed. Recognition awards may not be timed, such as on the spot awards, or they may be done monthly or quarterly or annual. Timing also impacts budgeting.
The final step is to implement and communicate the plan or program. Communication is key so be sure to develop a comprehensive communication strategy and plan.
Regardless of the type of program, there are some guiding principles to follow when designing a variable pay program. They are:
First, align the program with the organization's mission, values, and culture and business strategy and objectives and compensation strategy
Involve key employees in the design of the program and gain senior management support
Make sure the performance criteria are easy to understand and achievable
Structure awards to be meaningful for those participating in the program
If using metrics, make sure the data used for determining performance results and calculating awards is reliable and accurate
Celebrate results when achieved
And periodically review the program to ensure it is achieving its purpose and adjust as needed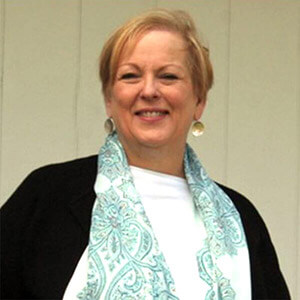 Instructor:
Pamela Sande
Pamela Sande, CCP, is the Managing Principal of Pamela Sande & Associates, LLC. Pamela has over 25 years of human resources experience in both consulting and corporate roles, including as...
Pamela's Full Bio
HR Courses
Human Resources Training Programs
Self-paced HR Courses
The following HR courses are self-paced (asynchronous), and qualify for both SHRM and HRCI recertification credits. These courses are included in the HR Recertification Subscription.