Lesson:
Deadly Distractions
Module: Setting The Foundation
Lesson Type: Video
Lesson Duration: 2:45
Lesson Content
In the next sections, I'll highlight how to use each of these questions to tell an HR related story. In the meantime, let's summarize the deadly ds or distractions while I demonstrate building another slide. So let's go up to the Home tab, click Insert and go to Title and Content. And I want to add a subtitle here so let's go to Insert, Textbox and we'll drop it right underneath our main heading just as we've done before. We want to update the font so it's Arial and size 28. Hit Enter. We're going to type in the Deadly Distractions.
I want to go down to our textbox and I'm thinking our Deadly Distractions are going to take up a little bit more room. So I'm going to make this a little bit bigger. Drag it down and click into it to add our content. Number 1, Design templates. I know a white background may seem boring but when you use a designer background it can be difficult to read your content and it can actually draw attention away from your message. Number 2, Animations. They can be very disruptive and along with this, Clipart. Your audience is going to be thinking more about the art work and where you found it instead of your talking points. Number 4, too many slides. And associated to this, too much information on a slide. You want your audience to be thinking about about you're referring to, what you're talking points are as opposed to reading the next great novel. Number 6, different font types and sizes. Again that can take away from the overall professionalism of your presentation. And number 7, capitalizing all the words in sentences or phrases. Be very cautious with capitalization. It can divert the eyes from you and the true meaning of your message. So if you avoid avoid these 7 Deadly Distractions, you'll be well on your way to giving a great presentation!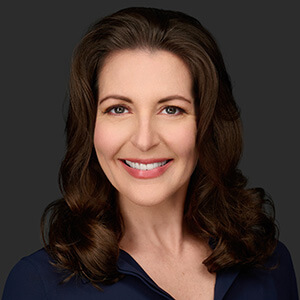 Instructor:
Christina Danforth
Christina A. Danforth, SHRM-SCP & SPHR, launched HR Jetpack in 2016 to support the development and professional growth of her fellow HR colleagues. She started her HR career in 2002....
Christina's Full Bio
Module 1 0/6
Setting The Foundation
Welcome and Course Overview
The Basics
Build a Professional Template
Animations & Clipart
Develop a concise, simple story
Deadly Distractions
Module 2 0/4
High Employee Turnover Rate
Introduction
Who, What, When, Where?
Why?
How and How Much?
Module 3 0/4
Interview Process Update
Introduction
Who, What, When, Where?
Why?
How and How Much?
Module 4 0/4
Employee Survey Results
Introduction
Why?
How?
Who, What, When, Where?
Module 5 0/5
Presentation Review & Delivery
Introduction
Viewing the presentation
Reviewing the presentation
Presentation Pointers
Sharing the presentation
Conclusion
Quiz
HR Courses
Human Resources Training Programs
Self-paced HR Courses
The following HR courses are self-paced (asynchronous), and qualify for both SHRM and HRCI recertification credits. These courses are included in the HR Recertification Subscription.