Lesson:
Sharing the presentation
Module: Presentation Review & Delivery
Lesson Type: Video
Lesson Duration: 3:19
Lesson Content
There are a couple ways you can share presentation slides with your audience. First, printing the presentation. I'll open up one of our templates. Select File and go to Print. Now what I want to bring your attention to is the section down here for Settings. Under Settings, you can choose whether you'd like to print all of your slides. Also, if you'd like to select a custom range of slides to print and you'd enter that information in here, the slide numbers in the empty space. You could also go down and select the Print layout and Handout format as well. So for the Print layout, you may just want to print all of your slides as is or what I recommend for your speaker notes, is to print it as Note pages so this way you can see your key points if you need to reference them. It's also a great way to take your own notes during the presentation so you have empty space there.  You're not actually writing all over the slides. But you have this area where you can write in any questions or comments that come up during the presentation.
Now for your audience, you'll want to choose a Handout format. I recommend the three slides option. The slides are still visible as thumbnails on the document. You see that here and also there's space for your audience to take notes or write down any questions or comments that they'd like during your presentation. And then we have our other typical presenting selections at the bottom here, how we want the presentation to be oriented, on the print out, and then if we want it to be in color, greyscale or pure black and white. Of course, going into a gray scale or black and white could help you to save on your ink costs as well. We have our other typical printing selections here at the bottom such as our orientation and also a color, if you like to be grey sky or pure black and white which will certainly save you costs on ink.
Another way to share a copy of the slides is through email. I highly recommend doing this instead of printing out the presentation. It cuts down on paper and clutter. Plus, if it contains any sensitive data, it's less likely to be seen by the wrong audience. How often have you noticed someone leaving documents on their desk for open viewing. So this time, let's go to File, select Export and we are going to create a PDF. So you'll notice that our professional template now is turning into a PDF. It's being saved as this type of document so we're going to go down here and select Publish. Now you've saved your file as a PDF and you can send to any time without the capability to make modifications or changes to it. Another way to easily share your file is to go to the Share command, select Email and then you're going to want to send it as a PDF. So once you click this button here, Microsoft Outlook will pop up and then you have a brand new e-mail message with your presentation as an attachment.  So, by this time, you've given your presentation and should be ready to answer any lingering questions from the team.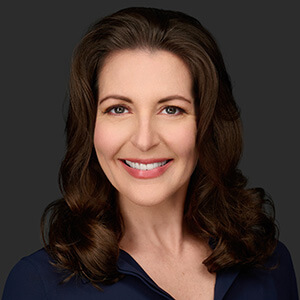 Instructor:
Christina Danforth
Christina A. Danforth, SHRM-SCP & SPHR, launched HR Jetpack in 2016 to support the development and professional growth of her fellow HR colleagues. She started her HR career in 2002....
Christina's Full Bio
Module 1 0/6
Setting The Foundation
Welcome and Course Overview
The Basics
Build a Professional Template
Animations & Clipart
Develop a concise, simple story
Deadly Distractions
Module 2 0/4
High Employee Turnover Rate
Introduction
Who, What, When, Where?
Why?
How and How Much?
Module 3 0/4
Interview Process Update
Introduction
Who, What, When, Where?
Why?
How and How Much?
Module 4 0/4
Employee Survey Results
Introduction
Why?
How?
Who, What, When, Where?
Module 5 0/5
Presentation Review & Delivery
Introduction
Viewing the presentation
Reviewing the presentation
Presentation Pointers
Sharing the presentation
Conclusion
Quiz
HR Courses
Human Resources Training Programs
Self-paced HR Courses
The following HR courses are self-paced (asynchronous), and qualify for both SHRM and HRCI recertification credits. These courses are included in the HR Recertification Subscription.