Lesson:
Presentation Pointers
Module: Presentation Review & Delivery
Lesson Type: Video
Lesson Duration: 2:22
Lesson Content
Before we move on, I want to go over my most important presentation tips, a collection of what to do and what not to do during your moment in front of the leadership team.  It's a moment they can truly affect your reputation and brand. So #1, know your topic. Your audience might not know as much as you do about the particular topic but the more you know about it, the better.
#2, know your key talking points. In a previous lesson, I mentioned I never use the presenter view during a meeting. I find it to be restricting and also, if you find yourself needing to constantly look at your notes, it's an indication that you don't know your message. And please, please don't read your notes or the slides. There's no worse way to take your credibility and just throw it out the window.
#3, test your presentation. Go to the conference room where the staff meeting is taking place and use the equipment with your presentation. You would be amazed at how differently one system displays your content from another.
#4, anticipate questions from the audience. Take the time to think through possible questions you may receive during the meeting. If you're trying to convince the audience to agree with you, be ready to deal with resistance. You want to be prepared with responses.
And #5, probably the most important tip I can give you. Delivering a solid professional presentation requires practice. I recommend reviewing your slides and key talking points at least two times before the meeting. On many occasions, I've blocked out a conference room only to give a presentation to an empty room. You might want to consider asking a peer or a colleague to watch you present. I've done this as well. They can offer feedback on your tone, mannerisms and whether or not you delivered the right message. So in summary, Know your topic. Know your key talking points. Test your presentation. Anticipate questions from the audience. And practice.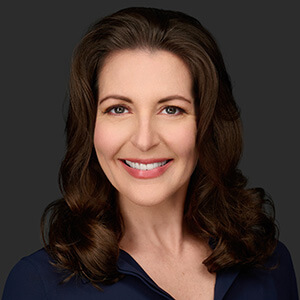 Instructor:
Christina Danforth
Christina A. Danforth, SHRM-SCP & SPHR, launched HR Jetpack in 2016 to support the development and professional growth of her fellow HR colleagues. She started her HR career in 2002....
Christina's Full Bio
Module 1 0/6
Setting The Foundation
Welcome and Course Overview
The Basics
Build a Professional Template
Animations & Clipart
Develop a concise, simple story
Deadly Distractions
Module 2 0/4
High Employee Turnover Rate
Introduction
Who, What, When, Where?
Why?
How and How Much?
Module 3 0/4
Interview Process Update
Introduction
Who, What, When, Where?
Why?
How and How Much?
Module 4 0/4
Employee Survey Results
Introduction
Why?
How?
Who, What, When, Where?
Module 5 0/5
Presentation Review & Delivery
Introduction
Viewing the presentation
Reviewing the presentation
Presentation Pointers
Sharing the presentation
Conclusion
Quiz
HR Courses
Human Resources Training Programs
Self-paced HR Courses
The following HR courses are self-paced (asynchronous), and qualify for both SHRM and HRCI recertification credits. These courses are included in the HR Recertification Subscription.