Lesson:
Reviewing the presentation
Module: Presentation Review & Delivery
Lesson Type: Video
Lesson Duration: 4:17
Lesson Content
The review tab is more than just a spell check and thesaurus. It's especially important if you want to share your presentation with another presenter or your manager has recommendations and feedback. So I'm going to start over here on the left hand side in the proofing section. Always want to ask the program to check your spelling before a meeting. So let's just make a little adjustment here on our slide and I'm going to select spelling and you'll see that the spelling pane appears on the right hand side with some suggestions for a change in the word that you have misspelled on your slide. So let's select Purpose and we're going to select Change. So now it's been updated and the program has told you that it's checked the rest of your slides and that you're good to go. So it operates a very similar way as the spelling in other Microsoft programs.
And now we have the Research selection. So clicking on this particular pane will allow you to research a topic and, of course, I have the term 'purpose' selected so it's automatically populated this information in the 'search for area'.  All I need to do is select this little arrow and it's going to go search on Bing for anything related to purpose.  So if it's something around the definition you know it's going to go out there it's going to find all these different references associated to this particular word. And then finally we've all looked up a term for its definition and to try to find another word that could help us explain a very similar concept. Let's close this as well.
Now we don't need the Language section but the commands here allow you to translate words and select your language preference. Now the Comments is a great way to share feedback and input regarding each slide so I'm going to go down the slide #3 and I'm going to select 'New Comment'. And I'm going to type in that 'we're missing a key point about employee's voice. Right. So maybe someone is thinking OK, you know, we've said that it's an opportunity to give and obtain feedback but really, should we be highlighting that we're giving an employee their voice, a voice, when we actually conduct the survey. Right. So that's here. You can hit Enter and actually reply to the comments and say that you know, certain feedback or you may accept it or you may have another response to it in some way. So you could type that in there. You could also add a new comment into the comments pane as well for this particular slide. Now you'll notice that over on the left hand side these little bubbles are appearing. These are the balloons that tell you that there is a comment on the slide. Right. So if we were to close this pane here, you'll see that there are still comments on the slide.  However, let's say, you forgot about those comments when you go into presentation or Slideshow mode, you don't see them. So it isn't the end of the world if you don't go through and delete all of your comments. So let's bring that back which you can easily do by clicking on the balloon or clicking on 'Show the Comments' in your ribbon here. And, of course we have a few other options you can go through and we can delete the comment and then if we have other comments throughout the presentation, we can go back and forth between them.
OK let's close out here and look at our Compare section. The Compare section allows you to compare your current presentation with another one that someone made edits to. When you select it you find a version of the presentation with those changes and the program will actually compare them. So then you can go through and either accept or reject those changes just like tracking changes in Microsoft Word. So if you need inputs from a colleague or manager, these tools are a great way to gather the feedback and make appropriate updates.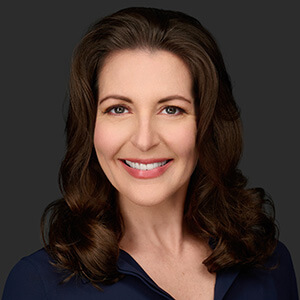 Instructor:
Christina Danforth
Christina A. Danforth, SHRM-SCP & SPHR, launched HR Jetpack in 2016 to support the development and professional growth of her fellow HR colleagues. She started her HR career in 2002....
Christina's Full Bio
Module 1 0/6
Setting The Foundation
Welcome and Course Overview
The Basics
Build a Professional Template
Animations & Clipart
Develop a concise, simple story
Deadly Distractions
Module 2 0/4
High Employee Turnover Rate
Introduction
Who, What, When, Where?
Why?
How and How Much?
Module 3 0/4
Interview Process Update
Introduction
Who, What, When, Where?
Why?
How and How Much?
Module 4 0/4
Employee Survey Results
Introduction
Why?
How?
Who, What, When, Where?
Module 5 0/5
Presentation Review & Delivery
Introduction
Viewing the presentation
Reviewing the presentation
Presentation Pointers
Sharing the presentation
Conclusion
Quiz
HR Courses
Human Resources Training Programs
Self-paced HR Courses
The following HR courses are self-paced (asynchronous), and qualify for both SHRM and HRCI recertification credits. These courses are included in the HR Recertification Subscription.