Lesson:
Welcome and Course Overview
Module: Setting The Foundation
Lesson Type: Video
Lesson Duration: 1:25
Lesson Content
Welcome. My name is Christina Danforth. This course is designed for HR professionals by an HR professional. The overall objective is to help you develop a professional presentation with a clear, concise message for a senior leadership or management meeting. We'll use three common HR scenarios to demonstrate how to build a professional presentation including employee attrition, updates to an interview process and employee survey scores.
After completing the class, you will be able to...
Build a straightforward professional presentation with a focus on HR topics
Send a clear, concise message with senior leadership as the audience
Identify and answer the 7 questions used for building story context
Recognize the 7 deadly distractions of a presentation
Develop a clean picture by illustrating your message with charts and graphs
Understand and use best practices for delivering and preparing the presentation.
So let's get started!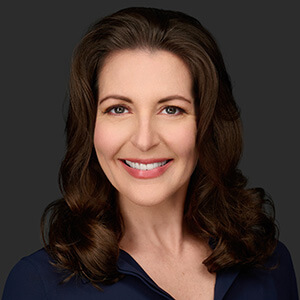 Instructor:
Christina Danforth
Christina A. Danforth, SHRM-SCP & SPHR, launched HR Jetpack in 2016 to support the development and professional growth of her fellow HR colleagues. She started her HR career in 2002....
Christina's Full Bio
Module 1 0/6
Setting The Foundation
Welcome and Course Overview
The Basics
Build a Professional Template
Animations & Clipart
Develop a concise, simple story
Deadly Distractions
Module 2 0/4
High Employee Turnover Rate
Introduction
Who, What, When, Where?
Why?
How and How Much?
Module 3 0/4
Interview Process Update
Introduction
Who, What, When, Where?
Why?
How and How Much?
Module 4 0/4
Employee Survey Results
Introduction
Why?
How?
Who, What, When, Where?
Module 5 0/5
Presentation Review & Delivery
Introduction
Viewing the presentation
Reviewing the presentation
Presentation Pointers
Sharing the presentation
Conclusion
Quiz
HR Courses
Human Resources Training Programs
Self-paced HR Courses
The following HR courses are self-paced (asynchronous), and qualify for both SHRM and HRCI recertification credits. These courses are included in the HR Recertification Subscription.