Lesson:
Animations & Clipart
Module: Setting The Foundation
Lesson Type: Video
Lesson Duration: 1:02
Lesson Content
Before we move on, I need to mention a few important topics. I'll just get this right out there. We need to have a heart to heart discussion about the use of design templates, animations and clip art in professional presentations. Now I know it's fun to have words pop up on the screen with zany background designs or add pictures of cute animals to make your audience smile. I get it. I personally love the screenbeans! So when I'm creating a fun training or a workshop, I always turn to the screenbean family of clip art and I may even go up to the Design tab and choose some funky backgrounds. However, in this setting, you want to use these functions sparingly if at all. Background designs, animations and cheesy artwork can take away from your message. They can be really distracting. We aren't artists, we're HR professionals and we want our sr. leaders to take us seriously.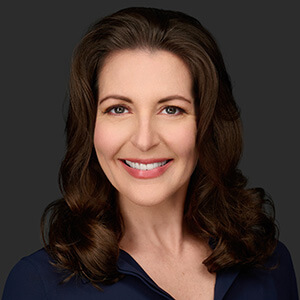 Instructor:
Christina Danforth
Christina A. Danforth, SHRM-SCP & SPHR, launched HR Jetpack in 2016 to support the development and professional growth of her fellow HR colleagues. She started her HR career in 2002....
Christina's Full Bio
Module 1 0/6
Setting The Foundation
Welcome and Course Overview
The Basics
Build a Professional Template
Animations & Clipart
Develop a concise, simple story
Deadly Distractions
Module 2 0/4
High Employee Turnover Rate
Introduction
Who, What, When, Where?
Why?
How and How Much?
Module 3 0/4
Interview Process Update
Introduction
Who, What, When, Where?
Why?
How and How Much?
Module 4 0/4
Employee Survey Results
Introduction
Why?
How?
Who, What, When, Where?
Module 5 0/5
Presentation Review & Delivery
Introduction
Viewing the presentation
Reviewing the presentation
Presentation Pointers
Sharing the presentation
Conclusion
Quiz
HR Courses
Human Resources Training Programs
Self-paced HR Courses
The following HR courses are self-paced (asynchronous), and qualify for both SHRM and HRCI recertification credits. These courses are included in the HR Recertification Subscription.