Module: Employee Survey Results
Lesson Type: Video
Lesson Duration: 1:52
Lesson Content
Slide #4 serves as another reminder slide but instead of answering the question, how can your team address the problem, you're answering how the survey was administered. So let's type the title here, our subtitle, get rid of, Tell the story and we're going to type in, Survey Administration. We're going to go into our text here and we're going to delete it. This time we don't need to extend the text box.
Now we're going to make some assumptions to demonstrate how to enter the information. First, the survey had thirty questions. The questions were organized in six different categories. It was also taken by participants online and in paper format. It was administered company wide but the content was in Spanish and English. And it was administered over a three-week time frame. Now depending on your situation, you may want to add a little more detail. However, you probably don't want to answer the question how much in this meeting. It's possible budgets aren't shared in an open setting. Now what I want you to notice about this slide is that I didn't use much text at all.  In fact, in most of my slides, I keep it very short and very concise, right, so this way your audience can read your slides. They know exactly what you're talking about very quickly and so in the spirit of being short and concise you've identified your main points and this way your audience will be more likely to remember them.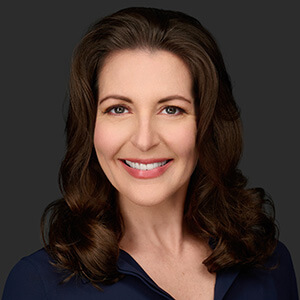 Instructor:
Christina Danforth
Christina A. Danforth, SHRM-SCP & SPHR, launched HR Jetpack in 2016 to support the development and professional growth of her fellow HR colleagues. She started her HR career in 2002....
Christina's Full Bio
Module 1 0/6
Setting The Foundation
Welcome and Course Overview
The Basics
Build a Professional Template
Animations & Clipart
Develop a concise, simple story
Deadly Distractions
Module 2 0/4
High Employee Turnover Rate
Introduction
Who, What, When, Where?
Why?
How and How Much?
Module 3 0/4
Interview Process Update
Introduction
Who, What, When, Where?
Why?
How and How Much?
Module 4 0/4
Employee Survey Results
Introduction
Why?
How?
Who, What, When, Where?
Module 5 0/5
Presentation Review & Delivery
Introduction
Viewing the presentation
Reviewing the presentation
Presentation Pointers
Sharing the presentation
Conclusion
Quiz
HR Courses
Human Resources Training Programs
Self-paced HR Courses
The following HR courses are self-paced (asynchronous), and qualify for both SHRM and HRCI recertification credits. These courses are included in the HR Recertification Subscription.