Module: High Employee Turnover Rate
Lesson Type: Video
Lesson Duration: 2:51
Lesson Content
Moving on to answering the next question, why is the problem occurring.  You may have several sources of data.  So let's get rid of all these questions here. You can expand our text box. We might need a little bit more room so let's make it the same size as our headings. And let's go up here first to our subtitle and get rid of Tell the story and we're going to fill this in with, Potential drivers.
First, you want to know that employee engagement overall survey scores dropped from 70% to 60%. And you want to note, that it happened in two primary categories, in Management communication and Employee development scores were impacted the most. Now comments in the survey point out the reduction in funding for training which is always been a benefit at your organization. So we're going to type in, Reduction in training budget. Exit interview data indicates unhappiness with the strategic direction of the company. Notice I don't type out the whole sentence here so the less words, the better. So we're just going to type, Concerns with strategic direction. Also, exit interview data indicates a lack of communication about company and department goals. So let's type, Lack of communication about the goals and finally, you want to note, that the economy has gotten better and more opportunity is available for your workforce. So let's put that in there as well, Improvement in the economy. And now in your Notes section, we'll raise us up just a little bit more, and we can type in some more detail.
Now these here could be some of the main drivers. You may have pages and pages of survey comments and exit interview data. Now if anyone questions you, you can always refer back to your evidence. Tell them to come by your office at your work area later that week, if they'd like to take a look at it and if there's time you can open it up for discussion.  It's always helpful to get your team's input on why the attrition rate is so high and has continued to climb over the past four years.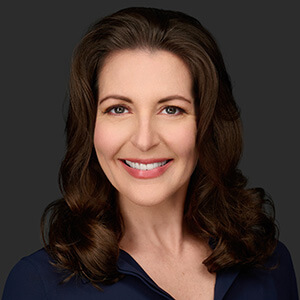 Instructor:
Christina Danforth
Christina A. Danforth, SHRM-SCP & SPHR, launched HR Jetpack in 2016 to support the development and professional growth of her fellow HR colleagues. She started her HR career in 2002....
Christina's Full Bio
Module 1 0/6
Setting The Foundation
Welcome and Course Overview
The Basics
Build a Professional Template
Animations & Clipart
Develop a concise, simple story
Deadly Distractions
Module 2 0/4
High Employee Turnover Rate
Introduction
Who, What, When, Where?
Why?
How and How Much?
Module 3 0/4
Interview Process Update
Introduction
Who, What, When, Where?
Why?
How and How Much?
Module 4 0/4
Employee Survey Results
Introduction
Why?
How?
Who, What, When, Where?
Module 5 0/5
Presentation Review & Delivery
Introduction
Viewing the presentation
Reviewing the presentation
Presentation Pointers
Sharing the presentation
Conclusion
Quiz
HR Courses
Human Resources Training Programs
Self-paced HR Courses
The following HR courses are self-paced (asynchronous), and qualify for both SHRM and HRCI recertification credits. These courses are included in the HR Recertification Subscription.