Lesson:
How and How Much?
Module: Interview Process Update
Lesson Type: Video
Lesson Duration: 7:27
Lesson Content
For this scenario outlining how you address a concern shouldn't be too difficult. Your leaders need to endorse it. We identified several powerful impacts and it won't cost the company anything to be proactive. So we're on to the toughest part of our presentation.  How do we address the issue? Let's go back to our template and we're going to rename this last slide, Recommendations. This time we're going to use a table to organize all of your key points and the action steps that you want your team to take in order to help remedy this issue. So let's see, we're going to get rid of this text box completely. We're actually going to get rid of our default text box too, probably the first time that I've done that. We're going to go up to slide #2 and we're going to select the table that we've already created. So select it, go up to the clipboard, go to the dropdown menu here.  Click copy. Let's go back down the slide #6 and then we're going to hit, Paste. So we already have a nicely formatted table. However, we're going to need to add some columns to it. So let's go up to Layout. We'll go over here to our rows and columns. And we're going to insert one, two, three columns over to the right.  And now will delete the text. Making note that if you were to select the entire column and delete all the text, it'll actually also delete the column as well. We're going to put in a heading at the very top, Action, colon, Owners, colon, Target Date, colon and Status.  Let's select our text at the very top here, we want to reduce the heading size. So we'll go up to font, back to Home, go up to font, and let's drop this down to 18. And then I want to take this row and I want to reduce it in size just a little bit so then that will give us more room if we want to add more content in our other cells.
Now let's reduce the size of the font within the rest of the cells because 24 is just too big for us. So I'm going to select everything and this time I'm just going to delete 24 and type in 16 and hit Enter. So 16, 18, those are good font sizes that people can still see but at least you can capture the information that you need on the slide. Now note, I've said this before prior to giving your recommendations, ensure that the most senior staff person in the room is onboard with you. You should have a one-on-one discussion about your proposal.  So first let's type in, revision to interview packet and hit our Tab. HR, you are the owner. You're responsible for revising this. Now, it's something that you've already done so at this point you could say early October and then over in status, you can say that it's complete. So it's something that's there and it's ready and you're actually bringing your audience's attention to the action that you've already taken.
So let's go back down to the next tab and we're going to type, distribution and training. HR is the owner of it. Hit Enter and our managers are also involved in this as well because they need to actually attend the training and be a part of this learning process.  Now when the target date you need to distribute materials ASAP. I mean this is something that needed to happen yesterday. But for the training, let's say we're in early October, you need this to take place mid to late October. It's got to happen very soon.  And for the status, you could actually type, in process because very shortly you're going to start distributing this material and you're going to start getting these training sessions scheduled.
Next let's go into the third row here. Let's type in, leadership communication to staff.  The owners would include senior leaders and even, you, as HR. The target date being somewhere around mid October and this is something that hasn't been started yet. I'm going to drag this section down to make this just a little bit easier to see. So essentially what we're looking at here is the opportunity to start to flow that communication down within your organization. So I would recommend creating a slide that you could give to your leaders, that they could start putting into their staff meetings, and they could talk to it. You know another idea would be to invite you to the staff meeting to talk about it as well but certainly having your most senior staff person or persons, we've been talking about this you know large team of let's say eight to ten people that you're meeting with, you know they're going to need to start to communicate this and acknowledge the importance of these changes that you're going to be making within the overall interview process.
Now finally as a follow up action, you want to recommend online compliance training for all managers. Now certainly you're going to be involved in this because you'll need to actually go out and identify the right resource and make it available to your managers and your managers will be involved in terms of taking the training. Now since you're going to be doing some sort of in-person training, let's say, in the mid to late October timeframe, we're getting towards the end of the year.  So you probably wouldn't need to deploy any sort of follow up training maybe until Q1 of next year and we can type in, not started. Now although your team may have questions, they probably won't have recommendations on this topic although they could.
Now that we have the main slides of our presentation, let's go back to slide #2 and populate it. So our first topic was the process overview our second is concerns. Our third is consequences. Our fourth is recommendations and this time we didn't have a fifth topic so we'll go up to Table tools. Let's go to Layout and we'll delete this bottom row right here and now we're ready for the meeting.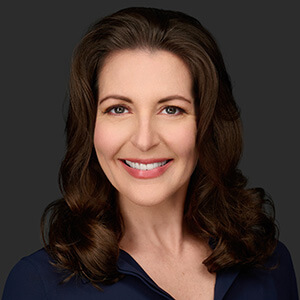 Instructor:
Christina Danforth
Christina A. Danforth, SHRM-SCP & SPHR, launched HR Jetpack in 2016 to support the development and professional growth of her fellow HR colleagues. She started her HR career in 2002....
Christina's Full Bio
Module 1 0/6
Setting The Foundation
Welcome and Course Overview
The Basics
Build a Professional Template
Animations & Clipart
Develop a concise, simple story
Deadly Distractions
Module 2 0/4
High Employee Turnover Rate
Introduction
Who, What, When, Where?
Why?
How and How Much?
Module 3 0/4
Interview Process Update
Introduction
Who, What, When, Where?
Why?
How and How Much?
Module 4 0/4
Employee Survey Results
Introduction
Why?
How?
Who, What, When, Where?
Module 5 0/5
Presentation Review & Delivery
Introduction
Viewing the presentation
Reviewing the presentation
Presentation Pointers
Sharing the presentation
Conclusion
Quiz
HR Courses
Human Resources Training Programs
Self-paced HR Courses
The following HR courses are self-paced (asynchronous), and qualify for both SHRM and HRCI recertification credits. These courses are included in the HR Recertification Subscription.