Lesson:
Prepare for the DOL Conversation
Module: The Termination Conversation - The Right Way
Lesson Type: Video
Lesson Duration: 2:38
Lesson Content
Now comes two popular questions - Will the employee file for unemployment? And if so, will the employee win unemployment? The answer is, I don't know. But I do have enough experience to provide the following guidance.
1. Never discourage the employee from filing. Even if you know they will not qualify for it, let them file. It's their right and for the Department of Labor (or DOL) to determine.
2. If the employee is terminated because they had poor attendance and if you have the policy in place, can show they had access to the policy, understood the policy and received previous warnings, they will likely not receive unemployment.
3. If they were fired for malicious behavior or willful misconduct and if you have proper proof including documentation, they will likely not receive unemployment benefits.
4. If you terminate them for poor performance, it is likely that they will receive it. Poor performance is more subjective and the DOL tends to side with the employee in these cases.
When you are on the call with the DOL, have the employee file ready and all of the documents in order. Be at your phone at the scheduled time. When the call starts, never interrupt or get emotional. Just state all of the facts using the information and paperwork in front of you. It is also a good idea to have the manager on the call with you.
These calls usually last from 10-20 minutes and there is also a time for the employee to state their case. Be kind, objective and professional throughout the call. Don't argue with the employee when they are on the line. Typically, the judge asks the following standard questions:
What was the date of hire? What was the date of termination?
What was the reason for termination?
Who conducted the termination?
Was the employee aware that there was a problem? How did they know?
Was the employee aware of the policy (if that applies in the case)?
Did they have access to the policy?
You will have a chance to answer questions, and then the employee will also get a chance. Usually after both parties have had an opportunity to speak, the judge will ask if either party has any comments or rebuttal. This is the time when you can refute what the employee said (if you can back it up, and have the facts to show). Remember, be objective and stick to the facts. The judge does not want your opinion or any attitude.
You will receive the DOL ruling 4 days to a week after the call.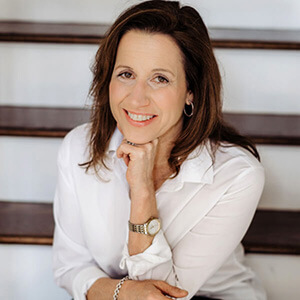 Instructor:
Liz LaForte
Liz has been an HR professional for more years than she cares to share! In that time she has seen it all, she has hired them all, let some of...
Liz's Full Bio